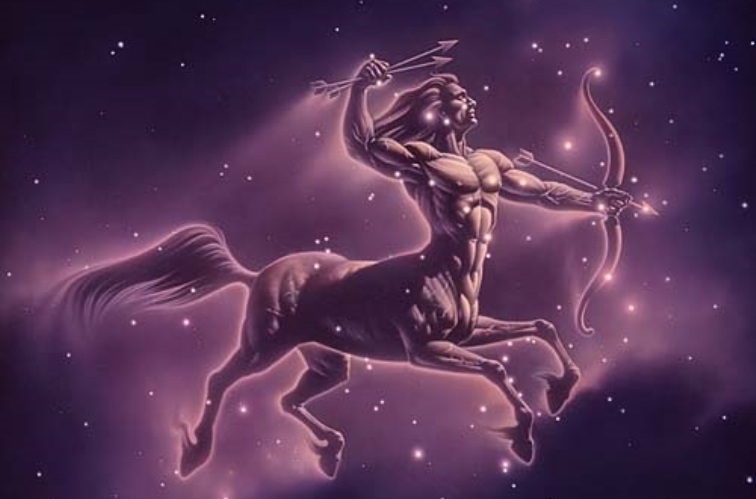 With Venus, Jupiter, and Neptune forming a grand trine today, dear Sagittarius, you may be seeing flaws or imperfections in the people and situations in your life as beautiful.
Today is strong for feeling loved and giving love, as well. Warm energy surrounds you, and others tend to be cooperative and open-minded.
Because these planets are in your sectors of the soul, emotions, and hidden desires, there can be a strong (and pleasant) focus on the past, feelings, and inner needs and wants now.
Something can surface, perhaps in the form of an unusual coincidence, that brings some joy to your life. It's a good day for healing, and placing your faith in someone can invigorate you, especially if you're not focused on specific outcomes.
Indeed, letting go of the negative energy of mistrust can be therapeutic. Charity, giving/donating anonymously, volunteering, and helping others without expectation of reward can be fulfilling.
You might arrive at smart solutions for problems related to home, family, debt, and support quite intuitively. You can be very focused on improving the atmosphere, decor, and sense of harmony in your personal life now.
You are uncharacteristically fascinated with your feelings today as you take a deep dive into the origins of your emotions.
You might find yourself recollecting stories of your childhood, your parents and your school days. But your perspective may be turned inside out when you stumble on a memory that was dormant for years and alters your current view of a relationship dynamic.
Bringing the past into the present is an act of magic that can unleash powerful forces for improving your life.
If a Full Moon in Sagittarius midweek brought strong emotional responses to a head or even pushed some buttons, the Moon's return to your communication sector tomorrow will bring a chance to give them a voice.
Yet already, the pressure the Moon put on the Sun in your relationship sector is turning into an advantage.
As Mercury and Mars, the planets of communication and passion align, it is with the intent of giving your relationships a voice.
Today's Quote: "Sometimes all I want is run away from my life, but I know it won't solve any problems. So I choose to stay and fight."
Lucky Numbers: 4, 16, 26, 31, 40, 49
Daily Compatibility: Leo
Creativity: Excellent
Love: Excellent
Business: Excellent