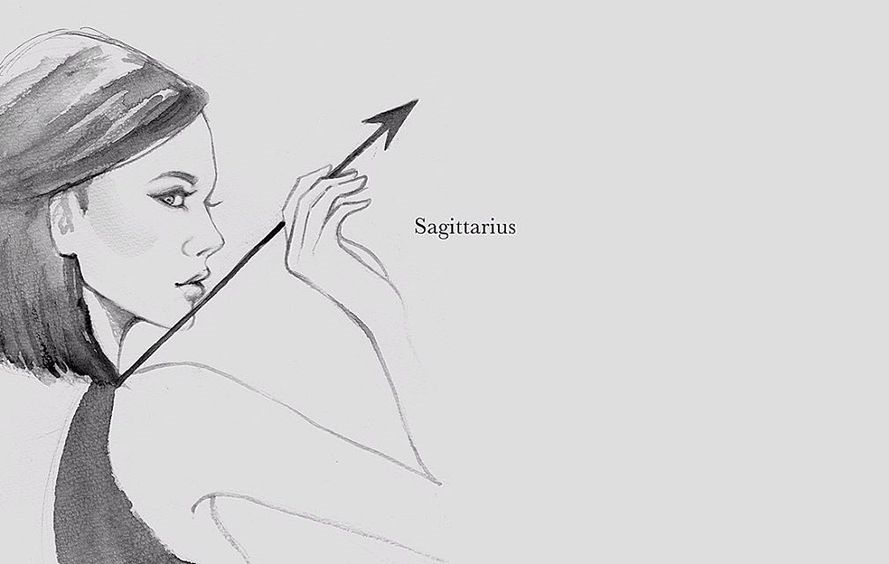 Trying to force an issue will only lead to frustration today and tomorrow, dear Sagittarius, with tense aspects in play. The trick is to be flexible and willing to adapt.
Most importantly, if fears seem to be taking over, do your best to pull yourself out of a vicious circle situation.
You prefer direct communications but today's energies are markedly roundabout. There can be twists or complications with your feelings in a relationship or an issue related to money and resources that you're concerned about affects your mood.
It does make sense to be more cautious with your personal information and possessions. However, watch for issues with self-worth interfering with your ability to let down your hair and express yourself freely.
It can be difficult to stay detached and impartial now, and it's far too easy to become all riled up about or fixated on problems. Draw on patience and aim to understand your fears and feelings better going forward.
You wish you were ruminating on the lighter side of romance, but your thoughts keep finding their way back to more serious issues. Naturally, the idea of spontaneous fun brings a smile to your face.
The cosmos reminds you to be here now, giving you permission to thoroughly enjoy the present moment. However, an impulsive expression of unrestrained passion isn't the smartest tactic today.
Your perspective may be uncharacteristically warped by fear or jealousy so it's best to underplay your hand for a while. Worry less; love more.
When Venus leaves a playful part of your chart and returns to your work sector in a week from today, she will begin a slide from one to the other that will intensify over the next two months.
This will end with a lot more focus on work and job matters and it will stay that way. That is why, as she moves into her final week Venus is already declaring war on all work and no play. Start now to balance work and play and this will become routine.
Creativity: Fair
Love: Fair
Business: Good
Lucky Numbers: 12, 13, 14, 23, 31, 42
Daily Compatibility: Leo