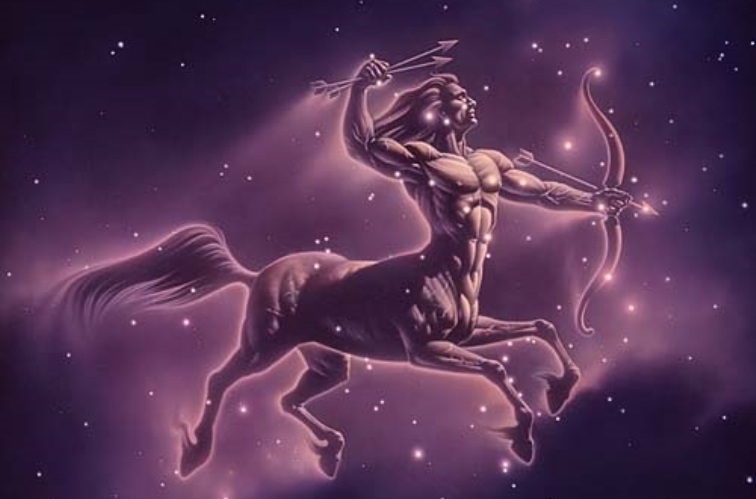 Long-term financial planning or work-related strategies and organization can be very successful today, dear Sagittarius, as a Mercury-Saturn trine grounds you and facilitates clear thinking.
You're able to spot the most valuable details, and this boosts decision-making. Logical answers to questions satisfy now, and you seek out reliable results and substantial progress.
This influence is excellent for organizing your practical affairs and for giving special thought to constructive pursuits.
Even if it's only in your mind or something is in a planning stage, you'll find that organizing your thinking is soothing now.
You're also particularly happy with meeting your responsibilities, and productivity benefits from a step by step approach. Your choices are practical and wise.
Your ability to add urgency and clarity to any conversation commands attention today. Nevertheless, being a powerful communicator isn't enough to obtain the results you want.
You are not being greedy and your needs are completely reasonable. However, rewards may be delayed by a less-than-generous Venus-Saturn connection.
Your hard work might not be matched by the recognition you earn, but others will come to realize how much your contribution counts down the road. Don't give up what you want most for what you want now.
In a week that has already seen more changes since it began than the year so far, there is still more change in the air.
As Venus spends her last full day in your relationship sector the Moon is already in your financial sector ahead of her return there tomorrow.
Yet while this is already fuelling your financial instincts and imagination, Venus won't don her planet of money hat until tomorrow.
For now Venus is wearing her planet of love and guardian of your relationships hat, as she helps you work on your relationship wish list.
Today's Quote: "If you can be anything, BE KIND."
Lucky Numbers: 7, 9, 19, 20, 28, 38
Daily Compatibility: Aries
Creativity: Good
Love: Good
Business: Good