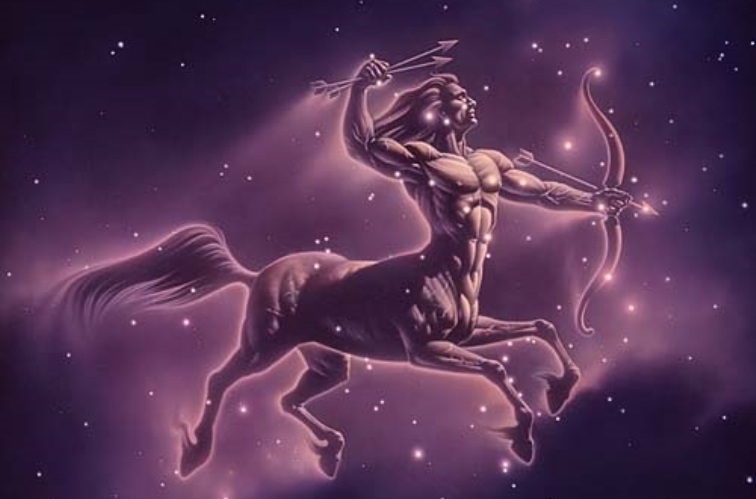 The Moon has moved out of your sign and into your resources sector, dear Sagittarius, where it will transit all day today and tomorrow.
You are likely to derive more satisfaction than usual from getting your practical affairs in order today, too, since the Moon lines up with Saturn in this sector. This attention makes you feel more secure.
A step-by-step approach to resolving problems makes the most sense and is particularly reassuring today.
However, as the day advances, a Mercury-Jupiter aspect comes into play, and news that comes in may not be the whole picture or could be misunderstood.
Mental stimulation can be excessive and leads to a slight feeling of chaos and tension. Avoid talking too soon or too much about a plan.
It feels as if you must continue to make the same decision over and over again. But acting prudently won't automatically set you down in a stable place where your work will be appreciated.
The karmic Moon-Saturn conjunction occurs in your 2nd House of Personal Wealth, reminding you that even your best-laid plans can fall apart without much advance notice.
However, the current setbacks you face are not about defeat; they are road signs, directing you to your future.
The Moon's departure from Sagittarius yesterday will always bring you to a point in each month when it's important to reflect back over and process the valuable clues, hunches and insights of the last few days.
Even more so this time, with the Moon coming full circle as a Full Moon later in the month.
This means you are nearing the halfway point in your current solar year and a point where you're able to take a more proactive look at whether you're on track.
Today's Quote: "Be bold, make mistakes, learn a lesson, and fix what doesn't work."
Lucky Numbers: 3, 5, 8, 15, 27, 43
Daily Compatibility: Aries
Creativity: Excellent
Love: Fair
Business: Fair