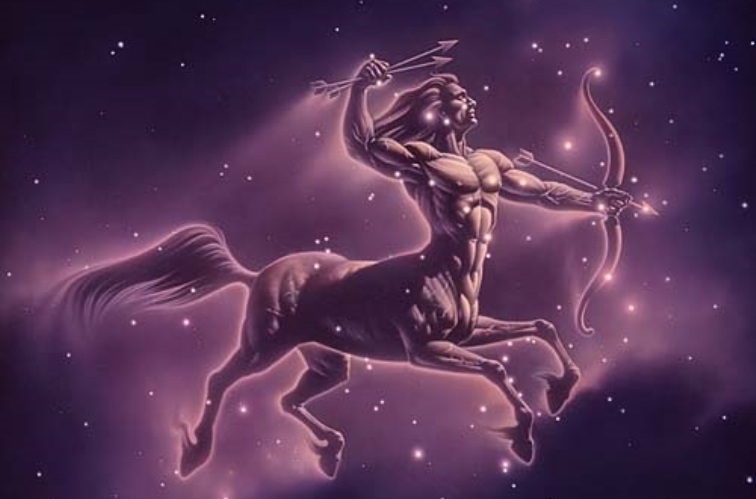 Mars turns direct today after approximately two months of retrograde motion, dear Sagittarius, and can point to a turnaround in financial and business-related areas.
Ultimately this will help you resolve problems related to studies or paperwork. Your desires become plainer and clearer to you going forward.
While you likely benefited from some slowing down, this is good news for forward-looking, direct, and spontaneous living your favorite style and approach! Motivation and confidence build now and this week.
Today, though, a Mercury-Jupiter square can incline you to overdo. You may be excited about sharing your thoughts, ideas, or beliefs, and they can be very inspiring, but it's best not to make promises based on the elevated mood of the moment.
You may come up with something special today that will need fine-tuning later. Keeping two feet on the ground makes sense now.
Your fire flares up and then it dies again. You can feel inspired one moment, and completely bored the next. You require plenty of freedom and it is not always available.
Although containing your energy takes skill, your passion is easily dampened when someone tries to fence you in today.
Create stability by confronting your current limitations, but don't waste time looking for easy solutions. Dance to the music you are given. Doing the right thing is the magic that prompts a window to open.
At the halfway point of his short 29 day double dip visit to your income sector, Mars turns direct today and begins the 14 day trek back out again.
With Saturn and Pluto in retrograde motion here since April, Mars' direct turn today marks the start of a turnaround. With Saturn turning direct next week, today is the point when the tide starts to turn and things start to move out.
And the timing couldn't be better, with the Sun in his first full week in your career sector and Mercury returning next week.
Today's Quote: "A TRUE friend is the only person who never gets tired of listening to your own pointless dramas over & over again."
Lucky Numbers: 4, 7, 10, 24, 46, 48
Daily Compatibility: Aquarius
Creativity: Excellent
Love: Good
Business: Fair