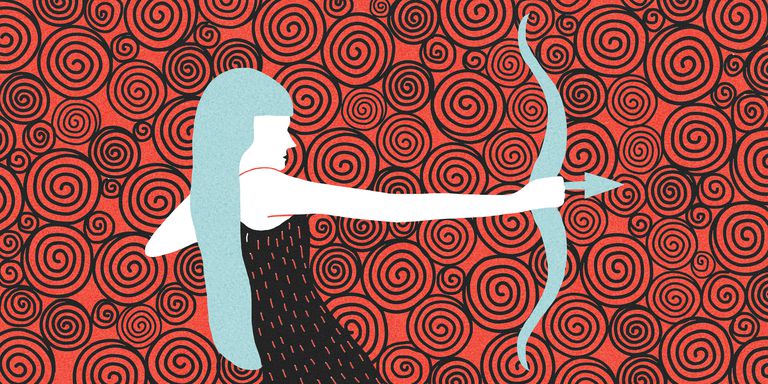 Venus begins its pleasant, supportive transit of your solar sector of friendship and ideals today, dear Sagittarius, and will stick around here until September 9th.
This transit encourages more warm energy in your dealings with others, as well as a kind and positive feeling about the future. Making plans, particularly related to happiness goals and connections with others, can be fun and satisfying during this cycle.
It's a good time for boosting and enhancing friendships, as well as making new connections. The desire for peace with others is strong, but you're also on board for making changes that improve your relationships.
The emphasis now is on community, happiness, and social issues. Today, however, your ruler, Jupiter, forms a square to the Sun and you could feel a little overwhelmed as many different things seem to stand in the way of doing what you want or need to do.
Poor choices or mistakes made today tend to result from boredom or restlessness that distracts you from the tasks at hand.
You might go overboard helping someone or doing things for others, and then find little time to attend to the rest of your life, for example. Get in better touch with your true desires before taking action today.
Your ideas are flying off the wall and your positivity is contagious. However, staying grounded is essential if you want to preserve energy for later.
Plan your day or you could end up wasting time on that which gives nothing in return and all you are left with is a feeling of disappointment.
Keep it real, stay true to yourself and don't try to convince others to think like you do. Lead by example and not by command.
As Venus leaves your career sector today, she wraps up a four-week mission to fuel your professional confidence, attract opportunities and steer things in a lucrative direction.
Knowing all those mandates are in safe hands, Venus turns her focus to your personal life, as she returns to your friendship sector, the most social and serendipitous part of your chart.
Venus returns to find the Moon in your relationship sector, creating an auspicious day for friendship and relationship building that you definitely didn't see coming.
Today's Quote: "I used to believe that prayer changes things, but now I know that prayer changes us and we change things."
Lucky Numbers: 12, 25, 42, 45, 48, 49
Daily Compatibility: Aries
Creativity: Good
Love: Fair
Business: Fair