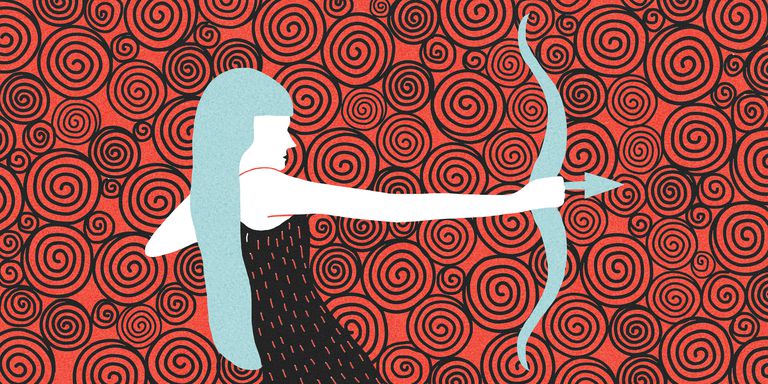 You're likely to have a stronger emotional investment in your reputation or career today, dear Sagittarius, and possibly some frustration if things are not going the way you'd like.
However, as the day advances, you'll find plenty to enjoy along these lines, and you'll make a good impression, to boot! In the first half of the day, watch for mixed signals since communications are likely to be tricky.
You may be second-guessing your first impression or past choices, and you may only need a change of pace. All in all, it's unlikely to be anything drastic or permanent, but could lead to a few misunderstandings or minor tensions.
Keep the status quo if possible in the morning, and then allow yourself to relax later. You're standing out for how well you treat others or for past good deeds that are now gaining recognition.
You could derive particular enjoyment from taking the lead, managing a situation, or pouring special love into an important project or ambition.
Opening your mind to new ideas rocks your world. Messages will come through unusual channels now, and you may have to download them in a different manner to receive the insight.
Read between the lines. Today's planetary mix presents a new way of thinking that you need to seriously consider, even if it hurts. You're being put on notice to take action to create a new and improved reality.
Explore spiritual awareness beyond fantasy to discover a real and lasting truth. Success is obtainable when you reach out for it.
There is no doubt that you are on a professional roll and that will continue to have positive implications across the income, work and career fronts for weeks, if not months to come.
However, today's alignment between the Moon and Neptune might expose any work/life balance issues, in which case the timing couldn't be better.
This is a fleeting clash between your home and professional lives, but you can't change what you can't see. Work/life balance is the key to having it all.
Today's Quote: "Surround yourself with those who bring out the best in you, not the stress in you."
Lucky Numbers: 9, 20, 23, 35, 40, 41
Daily Compatibility: Aries
Creativity: Good
Love: Fair
Business: Excellent