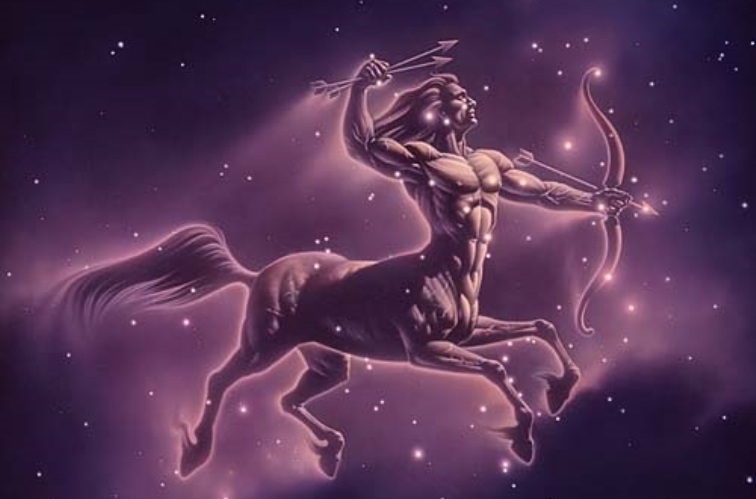 With the Sun in your partnership sector these days, your life may be picking up the pace socially or regarding a relationship, dear Sagittarius.
Try not to read too much into today's apparent slowdown, since with the Sun and Saturn forming an awkward angle, you may be seeing flaws more than strengths.
You could be second-guessing a partner, a plan, or yourself! Try to use this temporary block as a chance to catch your breath, as well as to come to a more realistic assessment of a relationship or project.
Keep in mind that with this aspect, you might first entertain an overly negative point of view before getting to the middle ground. Don't let insecurity prevent you from opportunity, but do wait for a better day to pursue your desires actively.
While the day is complicated and timing can be off, it's a good time for taking a break from the action to rethink a few things.
It's also a fine time for taking care of details or some of the duller aspects of daily life. The Sun and the North Node harmonize today, too, and this can point to beneficial meetings.
Although you may be extroverted when it comes to sharing your perspective, sometimes you prefer to hold your feelings close to your heart.
Never mind that people expect you to be upfront with your opinion, no matter what it is. You reserve the right to enforce your own boundaries with respect to your privacy.
Nevertheless, your reluctance to be transparent fades quickly once the Moon enters your fiery sign later in the day.
The Moon's return to Sagittarius ahead of tomorrow's Full Moon is putting both you and your relationships on their toes.
It is the Moon's clash with the Sun in your relationship sector tomorrow that will create the Full Moon that is just as important for you as it is for your relationships.
Before your personal and relationship needs even clash, forces are at work that are already giving you and your relationships a voice.
Author Arnold H. Glasow wrote, "Success is simple. Do what's right, the right way, at the right time."
Creativity: Fair
Love: Good
Business: Good
Lucky Numbers: 7, 13, 17, 18, 24, 34
Daily Compatibility: Aries