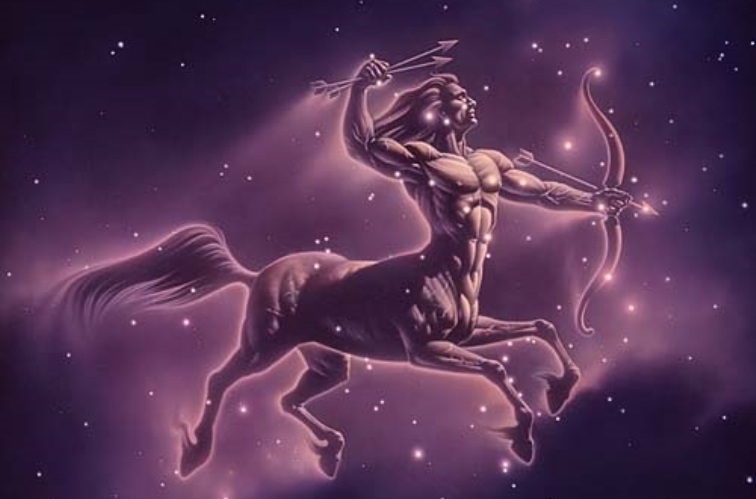 The Moon spends another day in your social sector, dear Sagittarius, and this transit prompts a desire to let go of pressures and unwind in good company.
However, a need to be frugal, a reminder of a responsibility or ambition, or a feeling of missing out could undercut your good mood at times in the first half of the day.
A situation may arise today that requires cutting your losses so that you can move on. As the day advances, you'll find it easy to focus on priorities and feel right for doing so.
You can benefit from restructuring and organizing your life, particularly when it comes to health routines, financial matters, and your work or projects.
You might find ways to improve the management of your material resources. The primary key to success tonight and tomorrow involves accepting limitations instead of fighting them.
It can feel good to have a healthy and realistic idea of what to expect.
Your high level of productivity could surprise everyone today, including yourself. You might not start off with such an ambitious agenda, but as you begin to check items off your to-do list, the truth begins to dawn on you.
When it comes time for kicking back or kicking up your heels, choose to listen to taskmaster Saturn now as he gently reminds you that your progress is a reward unto itself.
The week began with the Sun and Venus both in your work sector, though with the Sun in his early days and Venus in her final.
Now, as the Sun spends his first weekend flying solo, Venus is spending her first weekend in your relationship sector. As the Sun does everything he can to keep your work hat on, Venus is doing everything she can to keep it off.
Yet while your relationships are in more need of your attention, unless you to have to work through the weekend the Sun is more focused on putting options on the table.
Ralph Waldo Emerson wrote, "Life is a journey, not a destination."
Lucky Numbers: 16, 17, 19, 25, 31, 45
Daily Compatibility: Leo
Creativity: Good
Love: Fair
Business: Excellent