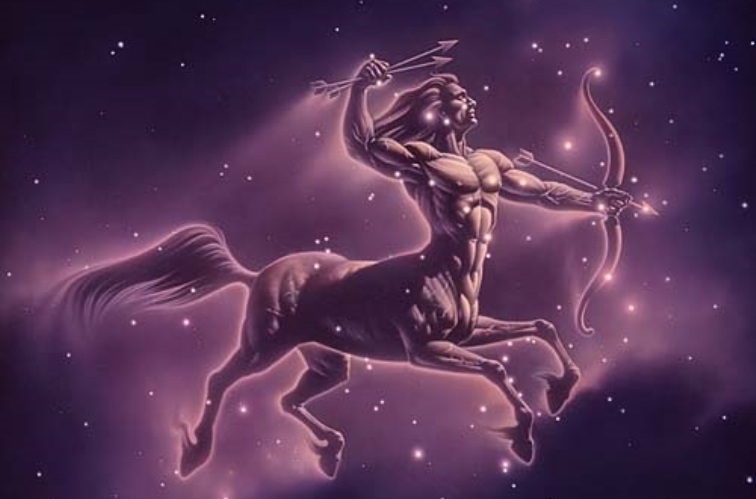 The Moon spends the day in your sector of work, routines, and health, dear Sagittarius, inclining you to want to take care of business and attend to the details of your life.
This is in contrast to the Sun's current mission this month to get you out and about, but it's still a vital need. As such, you'd do well for yourself to find ways to compromise and find a balance between the two.
Even so, a Mercury-Pluto aspect comes into influence as the day advances, and it's a good idea to identify areas where you may be acting compulsively or possessively so that you can release some of the control, as these may be preventing you from growing, improving, learning, and exploring.
You may be second-guessing your first impression or past choices now, and some adjustments to your plans may be in order. It's probably wise to avoid making a big purchase, as it can ultimately interfere with your freedom!
Your keen intuition enables you to connect the dots and solve mysteries today. A beautiful inner feeling that something unusual is about to go down fills you with a silent state of anticipation.
However, you still can find a quiet satisfaction in the present moment when you concentrate on the tasks in front of you. Demonstrating competence brings you a deep sense of joy and purpose.
Having the Moon in your work sector during Uranus' last weekend in direct motion here and during Venus' last weekend in your career sector does bring a need to keep your work and professional hats on.
Yet with the Sun in an adventurous part of your chart you won't get away with ignoring the weekend spirit altogether, nor do you need to.
Together the Moon, Uranus and Venus make this a day that is more about listening to your heart, imagination and Eureka moments.
Today's Quote: "I fall, I rise, I make mistakes, I live, I learn, I've been hurt but I'm alive. I'm human, I'm not perfect but I'm thankful."
Lucky Numbers: 4, 5, 20, 29, 36, 41
Daily Compatibility: Leo
Creativity: Fair
Love: Good
Business: Good