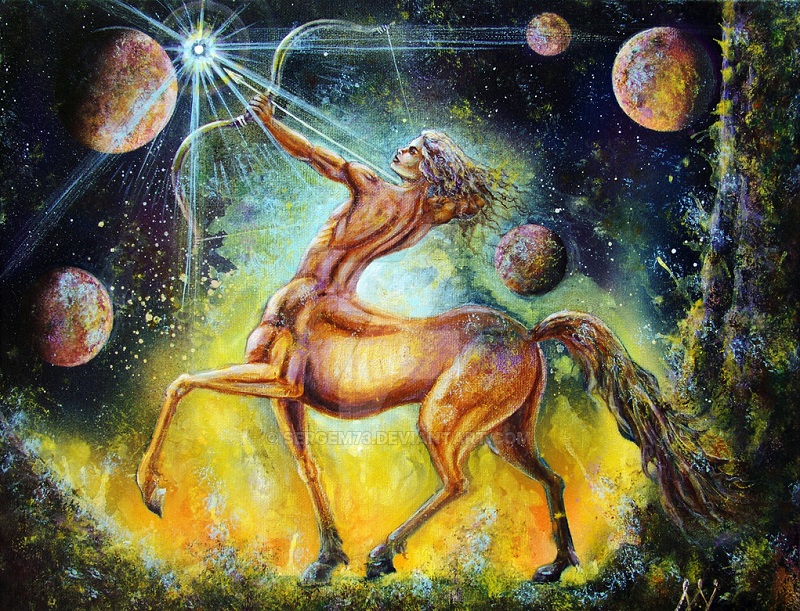 You enter a cycle in which energy may be at a lower point, dear Sagittarius, as you reorient yourself and regroup. However, you have the chance and motivation to take action on behind the scenes areas of your life or to resolve frustrating matters of the past.
This transit lasts until January 26th, and while it may be an apparent slow-down, it's not a time of bad luck. In fact, it's a time for recharging your spirit and putting plans that you no longer need in your life behind you.
Romance may be quiet or private now for some of you. Today's energies are good for creative ideas and shows of affection. However, later today and into tomorrow, you could have a difficult time making your desires known clearly, but it's better not to wait for others to give you what you want.
Wishful thinking is just fine if it inspires you or motivates you to go after what you want, but if it only serves to leave you wanting, then you should probably let it go and get on with your day!
Focusing on realizable goals, and stopping to appreciate what's already in place, will bring the most satisfaction now. However, ignoring your spiritual needs is not an option, either. Resolve to feed your needs for inspired living going forward.
You are quite discriminating when deciding who you want to include in your activities today. But your current wish for solitude may linger longer than you think since you're more likely to work on your own while Mars camps out in your 12th House of Privacy.
Although you dream of more time alone, you still crave the camaraderie of friends and family. There's no simple resolution to this paradox.
Nevertheless, keeping your options open helps you navigate your fluctuating moods. Increased awareness enables you to make better choices if you remember that balance is best.
Don't be surprised if you've reached the weekend only to find that the wind has been taken out of your sails. For while you are already well into your birthday month and new solar year, as Mars spends his first full day in a nostalgic part of your chart, his message is 'not so fast'.
Fortunately, with Mercury in retrograde motion in Sagittarius there wasn't the rush to move on and you are already hopefully taking the time to look back.
Lucky Numbers: 1, 11, 24, 26, 32, 36
Daily Compatibility: Aquarius
Creativity: Good
Love: Good
Business: Fair