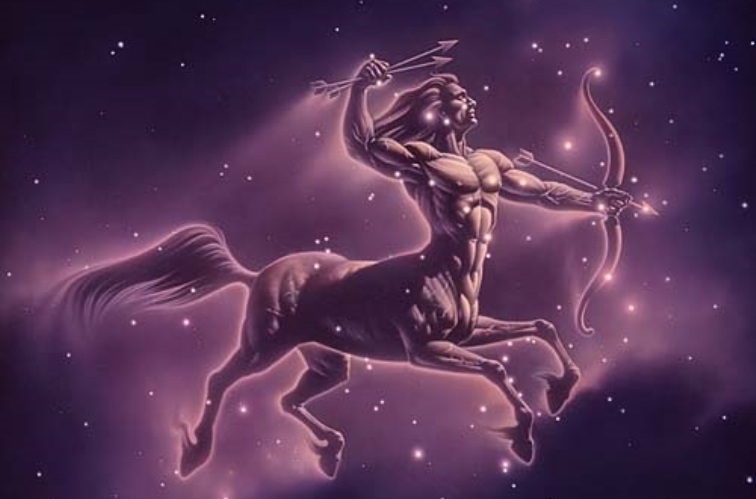 The Sun aligns with the North Node today, dear Sagittarius, encouraging you to put habits that are holding you back from growing, learning, and experiencing life behind you.
Positive shifts are occurring now as you find ways to embrace exploring new subjects and places.
There could be people coming into your life with whom you are more able to openly share your thoughts and experiences, or a reconnection with people you used to know or subjects that excited you in the past.
This week holds unusual energy as you're called to break out of past patterns, yet you're also encouraged to take care of unfinished business.
Renewal of faith in a perspective, study, or belief may be part of this. Today, handling your duties can be satisfying, and may even lead to a pleasant connection.
Your appeal in public or professional settings is particularly strong now, as well.
Thoughts take an analytical turn today. The Aquarius Moon revolutionizes your logic, prompting you to respectfully decline any invitations to dance with drama.
Flip the switch by communicating directly and letting go of the need to prove your point or make someone else wrong.
Remain the objective observer and bear witness without judgment. This emotional detachment helps you to resist getting swept away by anyone else's contrariness or meltdowns. To be in the world but not of it is a gift.
As the Sun spends his first weekend in an adventurous part of your chart, Mercury is spending his first weekend in retrograde motion here.
Together they are giving you a chance to embrace the weekend spirit and on the other side of yesterday's total lunar eclipse, chances are this is just what you need.
Whether you were directly caught up in the intensity of the lunar eclipse and an opposition between the Sun and Mars, an intense week ends a mix of romance, adventure and nostalgia in the air.
Today's Quote: "One small positive thought in the morning can change your whole day."
Lucky Numbers: 9, 12, 16, 36, 42, 45
Daily Compatibility: Leo
Creativity: Good
Love: Good
Business: Good