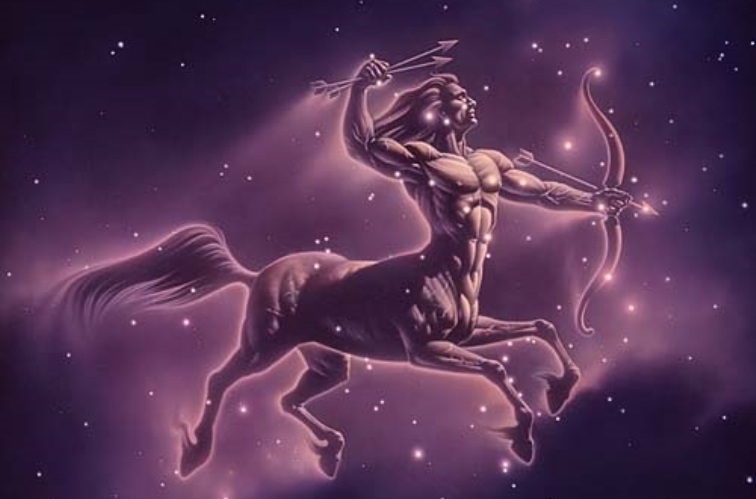 Debates can too readily become personal today, dear Sagittarius, with Mars in annoying aspect to both the Moon and Mercury. There can be some indecision or lack of clear direction now.
Mercury is currently in your solar eighth house, and during this cycle, you're seeking out more depth in your projects and with your thoughts and conversations.
Mars, however, is in your lighthearted third house, and there can be little patience with exploring any particular topic in depth, or you can feel pressure to whip through your projects.
This discrepancy can weigh on you today, leaving you undecided. Even so, you have lovely prompts to forget the details and enjoy life without worrying too much as the Moon moves into your adventure sector.
Connecting with someone special on a belief or idea can be heartwarming as well. Making plans can be a whole lot of fun right now.
Your imagination is so consumed with an upcoming project today that it's challenging to contain yourself. Normally, your friends and family expect nothing less from you than enthusiasm when sharing whatever adventure you envision next on your horizon.
But you know your current dreams are not in line with their expectations. You're afraid they will likely react with disappointment or even anger now, so it's best to keep your plans to yourself for a bit longer. Waiting for the right moment can make all the difference in the world.
The Moon has joined Venus as she spends her first weekend in an adventurous part of your chart. This will see Venus' new desire for adventure merge with adventurous lunar vibes and a sense of wanderlust, curiosity and adventure.
If this doesn't encourage you to embrace the weekend spirit nothing will. This comes at a time when finding a balance between work and play is becoming increasingly important. It might be time to challenge some old excuses.
Today's Quote: "Create a life that feels good on the inside, not one that just looks good on the outside."
Lucky Numbers: 5, 17, 29, 31, 43, 44
Daily Compatibility: Aquarius
Creativity: Good
Love: Good
Business: Fair