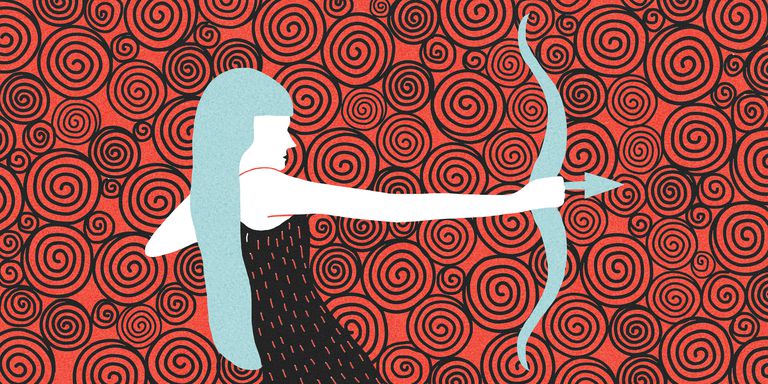 It can be challenging to come to a firm decision early today, dear Sagittarius. This likely reflects some lack of confidence in what you're doing or where you're headed.
Allow yourself to steer a little off course today so that you can get your bearings. If possible, schedule tasks that require serious concentration for another day.
Finances may need a closer look, though, and worry is only useful if it motivates you to make necessary changes. Otherwise, you are wasting perfectly good time and energy!
There can be a misunderstanding or minor disconnect with a significant person in your life, but this can ultimately lead to greater understanding, as annoying as it can be at the moment.
The day advances more smoothly, and the Moon's move into your communications sector stimulates your curiosity.
Some people might say that you are blessed by angels. Other might call you lucky today as everything seems to fall in your favor. However, the bottom line is the same.
Once you choose to participate in a specific project, it appears to turn to gold. But it's impossible to tell if success was already in progress and you simply picked a winner, or if your actual involvement was instrumental to the growth.
It doesn't really matter what cause you ascribe to your good fortune. Continue working as if every little thing you do can singularly make a difference.
This is already a stunning weekend for communication and relationship matters with Mercury, planet of communication spending his first weekend in your relationship sector.
Having spent the last few days aligned with Mars in your communication sector, Mercury is on fire during his early days in your relationship sector.
Yet the Moon's return to your communication sector today takes this to a whole new level, with a chance to really give your emotional responses and relationships a voice.
Today's Quote: "Nothing is ever wrong. We learn from every step we take. Whatever you did today was the way it was meant to be. Be proud of you"
Lucky Numbers: 10, 12, 32, 40, 42, 47
Daily Compatibility: Aquarius
Creativity: Fair
Love: Fair
Business: Good