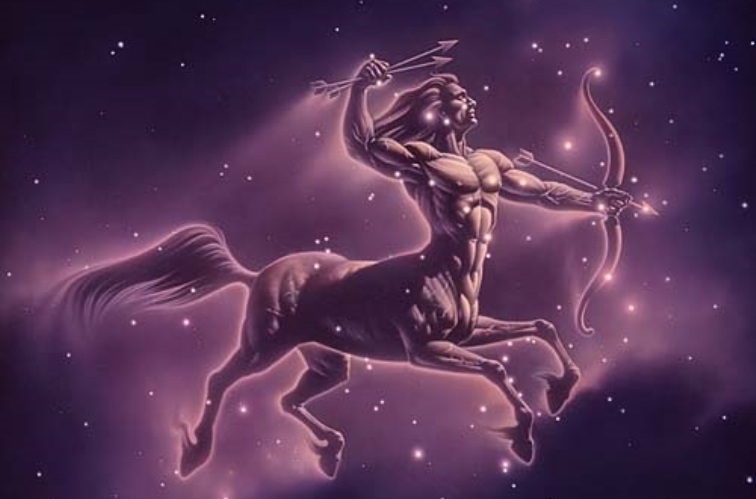 Take extra care getting around, communicating, and drawing conclusions today, dear Sagittarius, as there can be a tendency to be impatient and short with others.
Relations can be a little strained today. You might experience a need for closeness but fear of being restricted. Others are likely bringing surprises into your life right now.
While there is an air of excitement today and tomorrow, this can also be a blindly impulsive or combative time. Something you see or feel today could change your mind on an important matter.
You desire a little more mental stimulation than usual, and you can be very creative as you seek it out. There can be surprising news or surprises in general in your romantic or creative life as the day advances.
Someone may be unusually frank or straightforward with you, or they could surprise you with what they think or say.
You are a sight to behold when your adventurous spirit takes hold of your heart. It might feel as if you're launching a new phase of your life and you don't want to put any restrictions on your potential. Unfortunately, your anticipation may be so strong that you overlook a trouble spot.
The good news is you truly have a bright future in front of you, but you must recognize the obvious difficulties before they develop into pesky problems.
There is not only a need to keep both your work and money hats on over the weekend, on both the income and job fronts there is a massive amount of potential that will continue to open up.
Knowing there will be little chance of keeping your work hat off, even over the weekend, where you're going today's playful lunar vibes are policing a need for balance.
And they have some serious support behind them, encouraging you to do all that you can to embrace the weekend spirit.
Today's Quote: "Life is change. Growth is optional. Choose wisely."
Creativity: Excellent
Love: Fair
Business: Fair
Lucky Numbers: 20, 22, 24, 31, 33, 44
Daily Compatibility: Aries