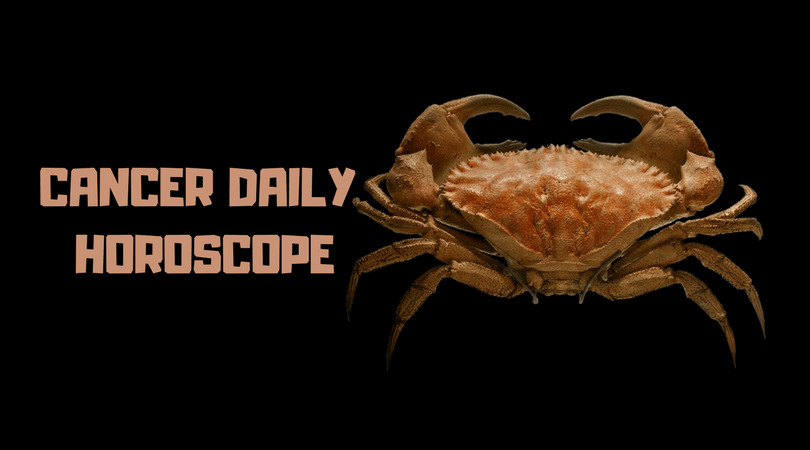 Mercury and Mars challenge one another via a square aspect this morning, dear Cancer, and irritation is likely.
Nevertheless, you can also choose to use frustrations as motivators to work on something on your own or to set your own pace, and you might find you thoroughly enjoy the time you take to do so.
It may be a good idea, though, to avoid provoking or discussing especially sensitive topics now. With a pending Mercury-Uranus aspect also influencing the day, you are thinking far ahead, especially related to career.
In fact, it's an excellent time for novel solutions to problems, as well as for insights into what attitudes or situations you need to put behind you so that you can thrive.
Your ideas are fresh, and the thinking you're doing now can break new ground, but it's important not to run with them just yet. You're best off letting things steep.
Interesting turns in your career are possible this week, and part of this may be about your courage to think in unique ways or to apply progressive methods to pursuing your goals.
It feels as if you're in the midst of a lightning storm that, paradoxically, poses no threat to you unless you're afraid of change.
The sudden electrical activity illuminates your reality, giving you a quick glimpse of what's ahead on your personal or professional path.
Unfortunately, integrating this epiphany into your current situation is complicated. Thankfully, you can let your newfound clarity dissipate over the coming days, or you can take action now that puts you on track to fulfilling your destiny.
Even without the Moon in your career sector, with Mercury and Uranus both spending their last weekend here, there would still be a need to keep your professional hat on.
If your response to that is 'what's new', then you're in for a surprise come this time next week. The professional pressure or just a need to be on your game over the last eight years is about to drop off.
Today's focus is on gaining a clear sense of direction, while using Mercury's last full day to cement your game plan and resolutions.
Olympic athlete Steve Backley wrote, "Success is a decision, not a gift."
Creativity: Excellent
Love: Fair
Business: Fair
Lucky Numbers: 12, 17, 18, 21, 24, 46
Daily Compatibility: Scorpio