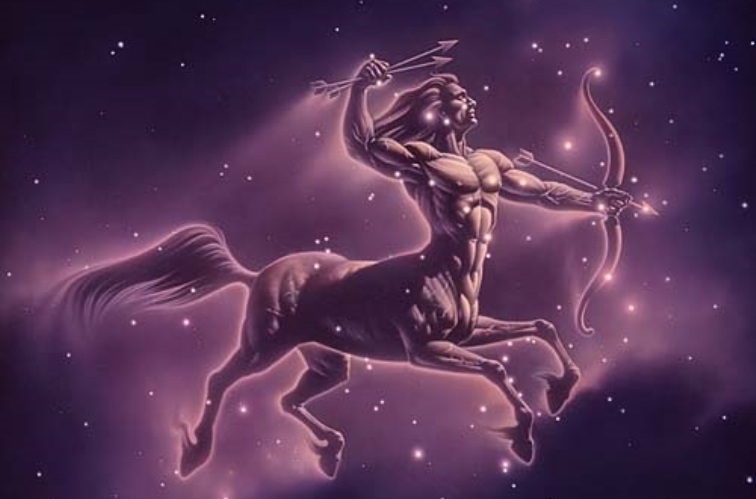 Venus begins its transit of your solar eighth house today, dear Sagittarius, this stimulates a need to share some of your deeper feelings with someone special.
Shared resources and finances can get a nice boost during this cycle that lasts until June 13th. You may enjoy benefits or improvements to issues such as power dynamics, loans, alimony, or taxes.
You may be seeing the darker, deeper side of your nature in a better light. Today, in particular, is excellent for addressing unusual, taboo, or complicated matters as Venus forms a sextile aspect with Uranus.
People in your life can be pleasantly surprising, bringing light and fun into your life. A striking and decisive turn in business or with a relationship is possible with this transit.
Complicated issues seem far less complex or confusing now. Loosening up your schedule helps you relax and have fun.
Your daily routine is evolving right before your eyes and there is no way to go back to the way you were.
Thankfully, you see change as an opportunity for growth. Nevertheless, it might seem as if you're crossing an emotional minefield now, making it wise to consider each step carefully.
But don't let fear to stop you in your tracks. Slow and steady progress is advised until you find your way clear.
Fortunately, there are many alternate routes and you are encouraged to keep your options open.
With the Sun in his last full day in your work sector and Uranus spending his first weekend here in eight decades, in some form or other there is a need to keep your work hat on over the weekend.
Yet with Uranus here until 2026 and unlike the Sun, not moving through in a few weeks, this is also a chance to check how you'll manage the weekend or any other chance you get to take time out.
Fortunately, today's adventurous lunar vibes make it easier to also embrace the weekend spirit.
Roman philosopher Seneca wrote, "It is a rough road that leads to the heights of greatness."
Creativity: Good
Love: Good
Business: Excellent
Lucky Numbers: 7, 35, 36, 45, 47, 49
Daily Compatibility: Leo