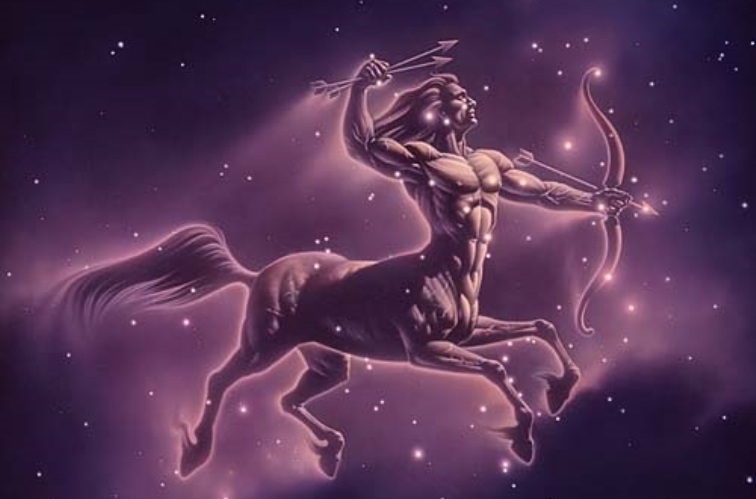 You may have been feeling a back-to-work vibe recently with the Moon in your work and health sector, dear Sagittarius, and this theme continues for one more day.
You're best off prioritizing tasks early so that things don't run ahead of you with the Moon opposing Jupiter and squaring Mercury.
These aspects can point to a potentially harried or chaotic atmosphere, particularly on a mental level.
The tension in the air now may be the kind that gets you motivated to handle things you let slide, but if not, do what you can to avoid letting your mind run too fast.
One thing at a time makes the most sense in times like these! Watch for over-reaching and overcommitting, and you'll be in good shape. As well, you might find particular gratification in helping someone out now.
Completing your list of mundane chores is your best move today, even if it is not your preference. Without the occasional attention to daily routine, freedom will fizzle.
Spend the time sorting out what needs to be accomplished while six planets are residing in responsible earth signs. You will be much more energized once you have taken care of necessary business.
By nightfall, news arrives from afar that stirs your wanderlust back into action. Adventure is sweeter when your conscience is clear.
Knowing that by this time next weekend he'll be with the Sun in your career sector, Mercury is making the most of his last weekend in an adventurous part of your chart.
This is more than just a need to embrace the weekend spirit, for Mercury is about what you focus on mentally, with a chance to embrace a sense of curiosity.
What if you gave the day permission to surprise you and you just went along for the ride?
Today's Quote: "Surround yourself with positive people who will support you when it rains, not just when it shines."
Lucky Numbers: 11, 15, 16, 17, 21, 48
Daily Compatibility: Aries
Creativity: Good
Love: Good
Business: Fair