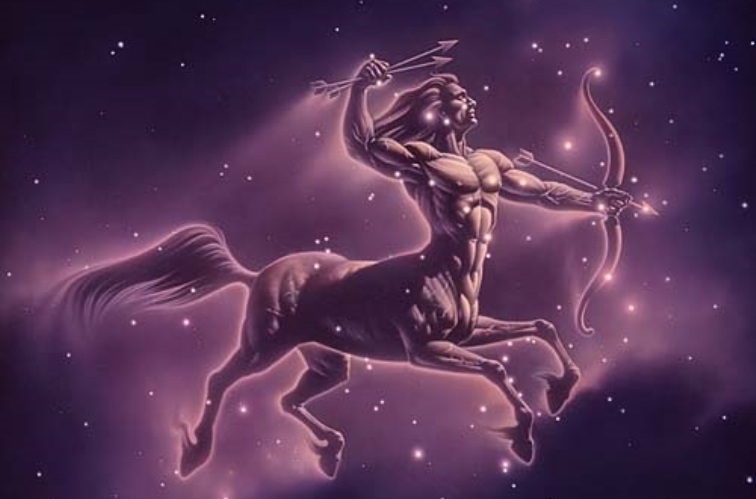 Pluto begins its yearly retrograde cycle today, dear Sagittarius, and prompts you to review and observe your financial affairs, attitude towards money, what and who you value, and self-worth.
While today and this week can involve some magnification of fears or worries related to money and security, the retrograde cycle itself, lasting until September 30th, is very handy and beneficial once you've grown accustomed to its energies.
With less pressure on you to control or micromanage your practical affairs, you may be able to make better plans and decisions.
Even so, it's important not to push matters that need to evolve in their own time. Today's Quarter Moon tends to pull you out of your shell.
While there has been a stronger focus on duties recently, you're in need of more refreshing activities that lift or feed your spirit. Creative urges are powerful today!
At the same time that the Sun is settling into his early days in your work sector, Mercury moves into his final three weeks in a playful part of your chart.
Both sides of the fence are determined to make their mandate a priority, with a balance between work and play now out in the open.
Yet both sides also know the benefits of getting it right and especially the Sun, in your work sector. For the right balance between work and play is key to maintaining your productivity and creativity.
Your fantasies can lift you out of the mundane world to remind you of your true calling in life. Magically, you're able to set aside logistical restraints long enough to explore your future potential without worrying about what is possible and what is not.
However, this exercise is not just idle fantasizing; it actually reveals the psychological archetypes upon which you can draw to create a more self-actualized version of yourself.
Today's Quote: "You are valuable and irreplaceable. If you are ever told otherwise, do not believe it."
Lucky Numbers: 5, 18, 24, 25, 29, 46
Daily Compatibility: Leo
Creativity: Excellent
Love: Good
Business: Fair