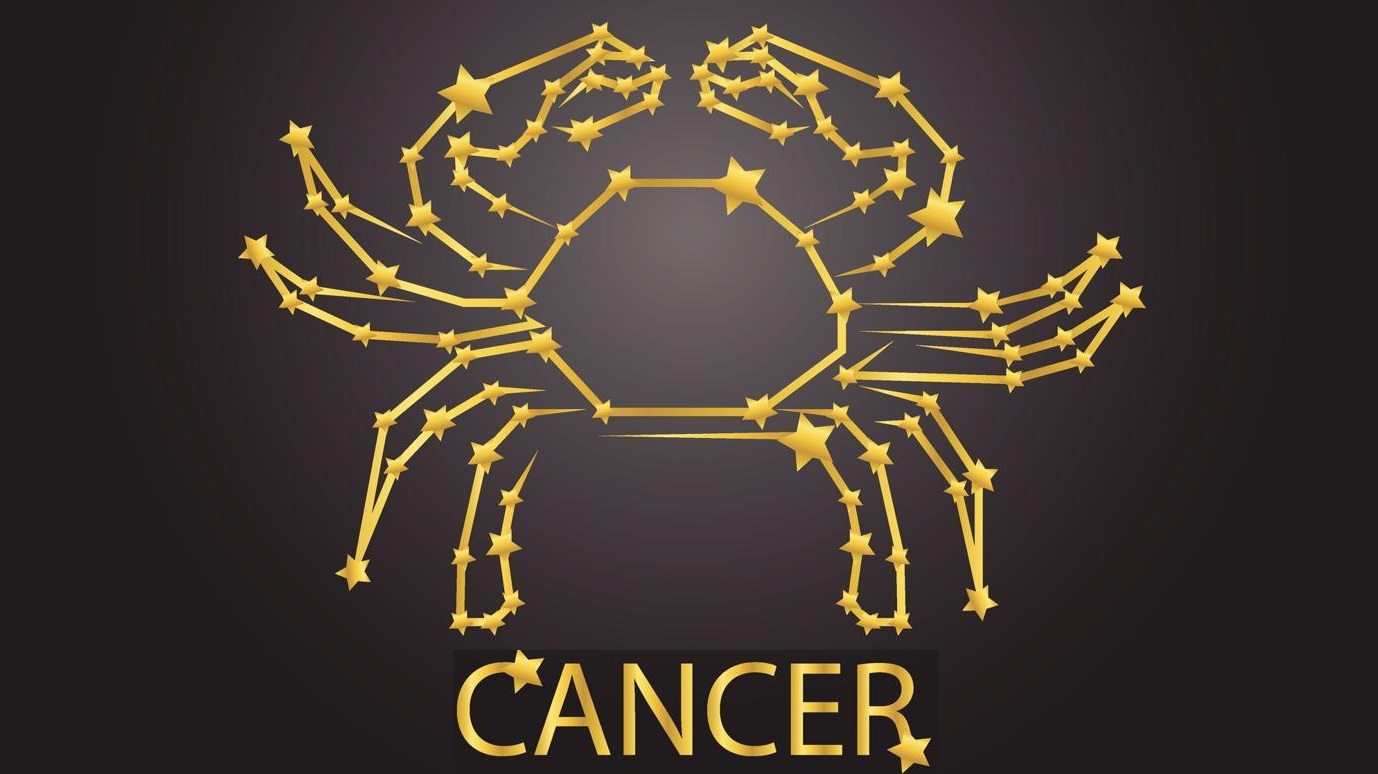 While you begin the day emotionally hyped up, dear Cancer, the Moon moves out of your sign today and the Quarter Moon pulls your attention to business or practical matters.
You may need to settle in and stick with the tried and true today, which can be a bit of a letdown at first, but ultimately balancing.
Also today, Pluto begins its yearly retrograde cycle, and as it makes the shift, there can be heavier energy with us as problem areas can be magnified.
For you, this can most relate to one-on-one relationships, creative projects, children, or romance. This retrograde cycle, lasting until September 30th, can prompt the need to review your love relationships.
There is a tendency to cling to old patterns or to examine the past rather than to push forward into all-new territory.
Aim to detach yourself a little from matters to gain a clearer, more objective perspective. You're likely to identify areas where you've been pushing too hard or overly attached.
Although you want to take more time off today to spend in contemplation, responsibilities are waiting for your return.
You may be clinging to a recent emotional interaction, unwilling to let it go just yet. Knowing that your behavior reveals more than you intend, you might resign yourself to fulfilling your obligations and meeting everyone's expectations at work.
Thankfully, you become a little less attached to your feelings once the reflective Moon leaves your sign for the bright sunlit fields of Leo.
Forget it enough to get over it, remember it enough so it doesn't happen again.
Just five days after Saturn turned retrograde in your financial sector, Pluto turns retrograde here today, turning a lot of your focus onto the rear view mirror.
With Mars continuing to charge ahead this won't shift all your financial focus to the rear view mirror, but enough so that you're able to learn from the past without slowing down.
When it comes to your financial situation and money matters, the lines between the past, present and future are starting to blur. As they do, expect a lot more clarity.
Today's Quote: "For everything you have lost, you have gained something else."
Lucky Numbers: 5, 6, 26, 33, 39, 47
Daily Compatibility: Virgo
Creativity: Fair
Love: Good
Business: Fair