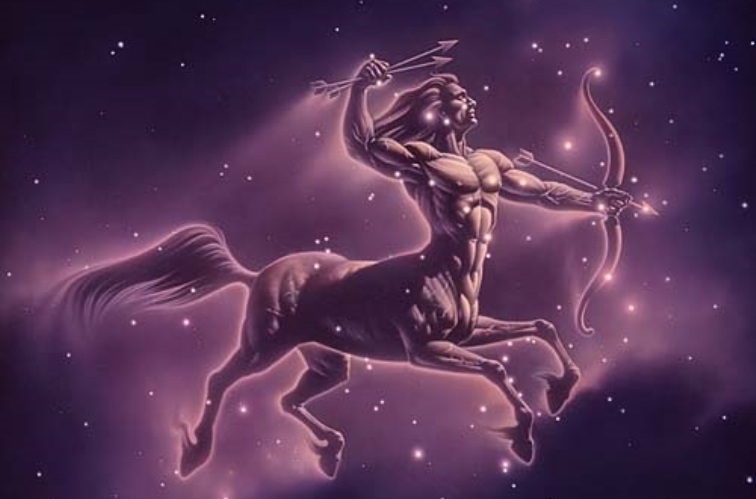 With minor but tricky aspects mostly affecting your material houses today, dear Sagittarius, practical matters may serve to irritate or delays and technical problems can frustrate you, interrupting your fun.
In fact, you can swing from pie in the sky to negative thinking, making it a less than ideal day for making big purchases and business decisions.
You fare a little better when it comes to your social life, but not much when it comes to clarity. Personal appeal, though, is strong, and energy is good when you know where to direct it.
Keeping in mind that people around you require a little more care and sensitivity than usual can help you out.
The desire to go your own way and express yourself boldly is with you, but circumstances are such that you may need to sugarcoat things or to be especially diplomatic.
Keep in mind that problems now may lead to straightening out and correcting errors, making it a good learning experience or period for handling details that help you out in the long run.
Walking with your head in the clouds is blissful, but it's best to keep your feet on the ground when others are following you.
Your highest wisdom is a beacon of hope for the inspiration of others, and you have the ability to flip the script on what it means to enjoy life. Still, mundane concerns are not to be swept under the rug today, and you can't ignore the shadow energies.
Too much love-and-light sweetness runs the risk of becoming inauthentic and big-daddy Saturn wants you to keep it real. Drop your ego at the door and then calmly but clearly make yourself heard.
The timing of the Moon's return to your career sector today couldn't be better, for it comes just as Venus and Ceres align here.
This is a coming together of Venus' professional desires and expectations and Ceres' deeper looks at your professional needs and priorities.
As the Moon returns to fuel your professional instincts and imagination, this gives you a front row seat as your heart and imagination redefine your definition of professional success.
Today's Quote: "Surround yourself only with people who are going to lift you higher."
Lucky Numbers: 2, 14, 18, 29, 38, 39
Daily Compatibility: Leo
Creativity: Fair
Love: Good
Business: Good