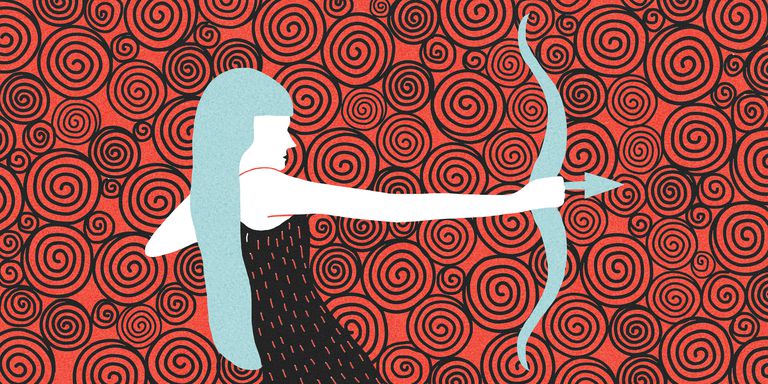 Being treated fairly can become a big issue today, dear Sagittarius, as you seem to be keeping score, and this can give rise to complicated situations.
There could be the re-emergence of a past problem that hangs heavy in your aura if there has been some resentment. Protect your most cherished relationships from misunderstandings, suspicion, or regrettable, harsh words, but if a recurring problem surfaces now, it's best not to ignore it entirely.
Romantic relationships may require more attention, time, or energy, but could also reach a new level. Judgment about money or love may be exaggerated or otherwise skewed, just for now, but this doesn't mean you don't have something to learn about your desires.
In fact, you're likely to end the day with critical new insights. You're talking to nearly everyone as you share your ideas on how today's social media might impact tomorrow's world.
You're trying to reach a concrete position, since you can't even decide whether you think living in such a highly wired society is a good thing.
Although you may be hooked in your own way to using modern technology, sometimes you fantasize about walking away from it all.
Continue to gather opinions now without trying to reach a final answer. Remaining flexible offers you the best chance of coming out on top. Remember, what works for you doesn't necessarily work for anyone else.
As Jupiter moves into his final month in retrograde motion in an reflective and nostalgic part of your chart this giant of the solar system is slowing down.
Yet as he does expect a growing sense of anticipation and for your dreams and daydreams to become more vivid.
When Jupiter turns direct he'll begin his return to Sagittarius in earnest and while he won't return until November, dreams for the future are already being constructed.
Today's Quote: "Worry does nothing but steal your joy and keep you very busy doing nothing."
Lucky Numbers: 7, 12, 21, 28, 32, 40
Daily Compatibility: Libra
Creativity: Excellent
Love: Good
Business: Fair