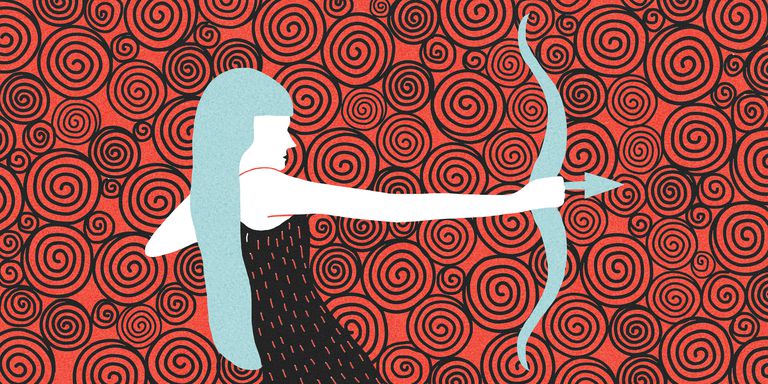 Wonderful energy is with you today for getting in touch with your inner needs, sense of belonging and safety, and family or home matters today, dear Sagittarius.
Letting things flow naturally rather than pushing to make things right may very well be the best strategy now. There is easy, gentle, and subtle energy with you now, so that charm can be drawn upon to pursue your goals.
Connections with others tend to be enhanced, and you may be experiencing some form of psychic rapport or communication.
Your social life can be warm and comforting today, and it's a good time for promoting peace, and possibly beauty, in the workplace.
It's also strong for pampering or spa-like treatments if this can be managed. You might take special pleasure in offering your help or services today.
You imagine how wonderful life would be if you could alter your schedule to match your personal preferences.
Something may happen today that triggers you to fantasize about a routine that's different from your everyday norm.
But you're not looking to turn your world upside down now; in fact, you are yearning for the stability that might be missing from your current schedule.
Unfortunately, you won't find what you're looking for if you seek it outside yourself. When your psyche establishes its own pace, your mundane existence will follow.
For Venus and Mars the last three days have been empowering and also intoxicating. As they brought their individual focus on job and income matters together, they have unleashed a whole new sense of what's possible.
While they will continue to work together, neither are focused on the 'when, where and how', knowing that there are other, more objective forces backing them up.
Hold onto a new sense of what's possible, with blind faith if need be.
Lucky Numbers: 16, 18, 19, 20, 29, 34
Daily Compatibility: Aries
Creativity: Good
Love: Good
Business: Excellent