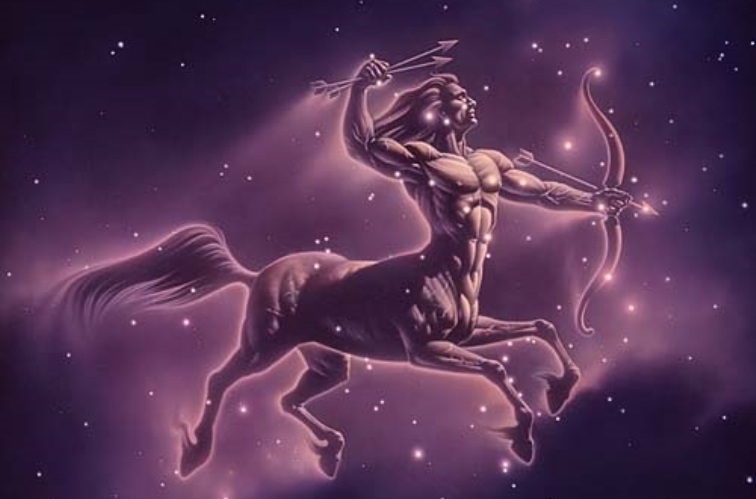 Mars aligns with Pluto in your resources sector today, dear Sagittarius, and there can be intensity revolving around a money matter or question of values.
You may need to make a decision or a significant change. Emphasis should be on turning a situation around, and knocking something down and rebuilding may be the ticket.
Draw on your determination to make improvements. This is an excellent time to eliminate expenses and to rework a budget.
Business matters can benefit as you have a real sense of what truly matters, and you're better at parting with those things you no longer need.
There may be some power struggles with others if you feel undervalued, however. If you're getting frustrated or angry too quickly, consider that gaining more control over your life and your material resources may be at the root, since you don't want to feel at anyone's mercy.
What you make, own, and believe in can be sensitive topics today, but you can also discover a whole lot about yourself and your fears if you explore these things more deeply.
You are committed to following through with your plans now, no matter what resistance you might encounter.
Thankfully, your willpower is unshakable as assertive Mars joins relentless Pluto in your 2nd House of Self-Esteem.
However, the most problematic obstacles appear if your success is dependent upon someone else's failure. Paradoxically, you look the tallest when you lean down to help another.
Right in the heart of some stunning developments across the income, work and career fronts, with a strong sense that this is just a taste of things to come, pay attention to any work/life balance warnings.
There is nothing to be gained by creating challenges where there are none and everything from just being aware of a need for balance.
This year is only going to get busier, with work/life balance working for not against you. This is in fact key to maintaining your productivity and creativity.
Professor Zhu Feng wrote, "Cooperation means win-win. Confrontation means lose-lose."
Creativity: Good
Love: Good
Business: Excellent
Lucky Numbers: 8, 19, 26, 31, 40, 45
Daily Compatibility: Leo