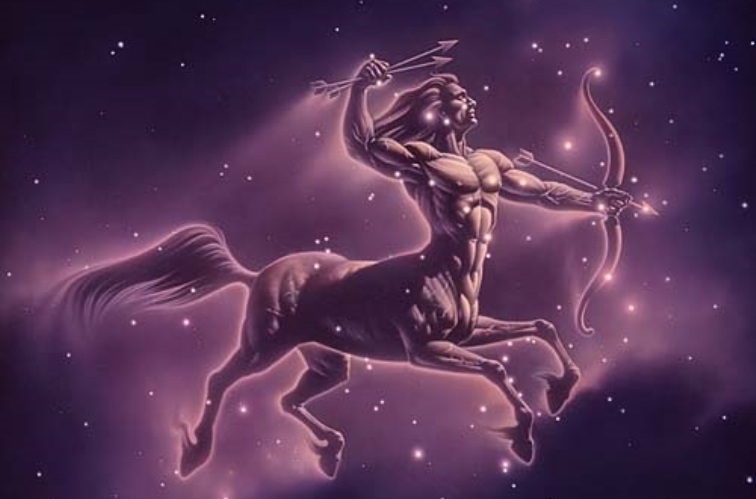 From today until September 22nd, the Sun is visiting your career and reputation sector, dear Sagittarius, and you have increased professional presence and influence.
The Sun brings more power, focus, and conscious, directed energy wherever it transits, and it's a take-charge time for professional and public efforts, as well as duties and responsibilities.
You quite naturally take the lead, and the spotlight! You are in higher demand, and there can be more attention to your performance and accomplishments now. Pride can help your reputation, but too much of it, of course, can be damaging now.
Today, the Moon aligns with retrograde Mars in your money sector, possibly setting up the discovery of an untapped resource. Looking back to old projects or ideas can be beneficial now.
Transformation is a practice that demands willpower. If you allow your thoughts to flow without adjustment, you can easily spin to areas you prefer to avoid.
If your current situation is chaotic and not going anywhere today, your energy is focused in the wrong direction. Maybe you shouldn't try so hard.
Pull yourself back to reality and concentrate on the duties that are imminent. Be pragmatic. Let your dreams mature and build your life one step at a time.
The Sun's first full day in your career sector is often the first chance you get to look at your career and professional situation, matters and options for the year.
With work and job matters usually having run their course by now, the Sun often returns to give your professional year its second wind.
Yet the Sun has returned to find a vibrant amount of support and options across the income, work and career fronts. This is when it sinks in how many options you have.
Today's Quote: "TODAY will never come again… Be a blessing. Be a friend. TAKE TIME TO CARE."
Lucky Numbers: 2, 5, 6, 16, 22, 24
Daily Compatibility: Aries
Creativity: Good
Love: Good
Business: Good