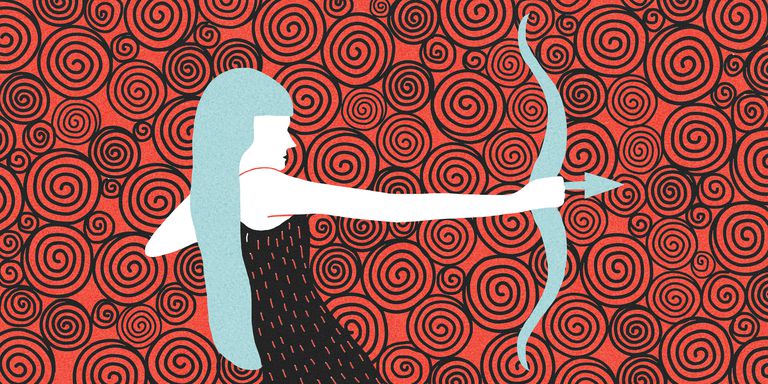 Again today, you see the hidden layers or elements of a situation to your advantage, dear Sagittarius, and you can expertly work out a problem from the inside out.
On an emotional level, the day tends to play in your favor. It can be a favorable time for returning to an old problem and tackling it with new energy.
Even so, Mercury and Mars oppose one another across your communications and transportation sectors, and this can stimulate tensions, impatience, and impulsiveness, particularly related to communications and commuting.
Avoid jumping to express yourself if you're already tense. As the day progresses, you find it easier to lift yourself above the clatter of everyday matters. Thoughts turn to taking care of business.
Being yourself to the fullest is the best gift you can give to the world. Feel free to indulge in the emotional depths that may present themselves today, but check yourself if possessive or controlling tendencies surface.
When you allow others the freedom to roam just as you do, have faith they will come back when the time is right. To enjoy every moment of your life is your birthright, and a powerful way to lead by example.
Today's playful lunar vibes come with such perfect timing that this is something that needs to be embraced. An alignment between Eris in a playful part of your chart and Venus in an adventurous part, was always ready to bring a sense of fun, romance and adventure together.
With Chiron in his first full day in retrograde motion in this fun, playful, romantic and creatively charged part of your chart, there is even a sense of nostalgia in the air. Bring on the weekend.
Today's Quote: "Life is like a coin. You can spend it any way you wish, but you only spend it once."
Lucky Numbers: 9, 13, 15, 18, 47, 48
Daily Compatibility: Libra
Creativity: Excellent
Love: Fair
Business: Good