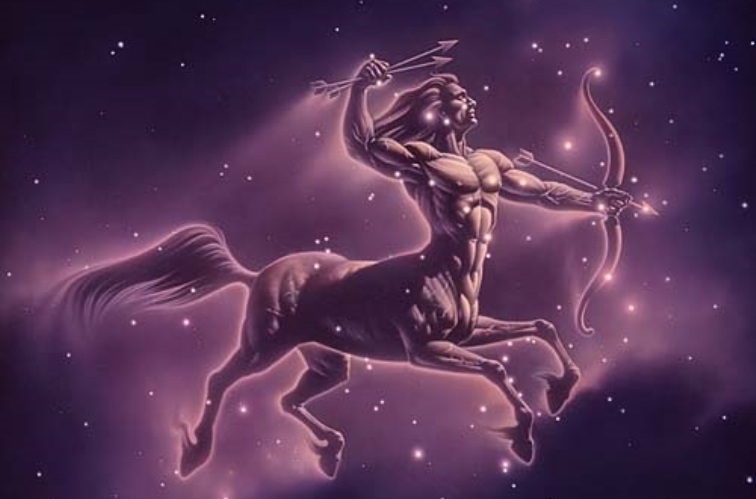 Venus moves into your partnership sector today, dear Sagittarius, and will transit there until May 19th.
This can bring a boost to a partnership or perhaps pull helpful people into your life.
Today, there is a stronger desire to feel emotionally alive and connected to the world around you with a Venus-Chiron aspect in play. Excellent energy for personal attraction on social and romantic levels is with you.
Venus in your partnership sector connects with Chiron in your romance sector, boosting your appeal, particularly with an open, vulnerable, and honest approach with others and to your own feelings.
This is a potentially excellent time for attracting who or what you want into your life. Willingness to open up is a crucial factor.
The opportunity to put longstanding relationship problems behind you can arise. These may be subtle, but they can nevertheless strengthen bonds.
Sometimes good news comes in a form as tangible as receiving a promotion at work or a raise in pay.
But other times, rewards are more subtle and can even occur in the metaphysical realms. It may be impossible to prove that friendly spirits have your back or your accumulated good karma is about to pay off.
Nevertheless, you can't deny that something out of the ordinary is occurring today.
Although you don't need to convince anyone else that your life is about to change for the better, you must believe in the magic of manifestation in order for it to happen now.
The closer that Mars and Pluto draw to their conjunction tomorrow, the more you'll find that you're not only starting to stand up for what you deserve, but to what you've missed out on in the past.
While Mars and Pluto, the planets of war and revolution are drawing together in your income sector, the battle lines are being drawn across all the currencies in your life.
With Pluto in retrograde motion, those battles lines extend across the past, present and future.
Lucky Numbers: 17, 30, 35, 36, 44, 49
Daily Compatibility: Leo
Creativity: Good
Love: Good
Business: Good