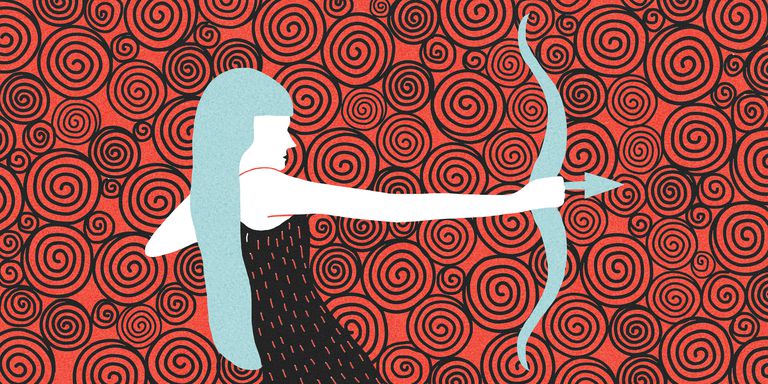 With the Moon and Venus aligning in your social sector today, dear Sagittarius, you may get a nice boost from sharing ideas with others or supporting a friend.
More than usual, you're seeking satisfaction and comfort from your social life, and today's atmosphere is refreshing. It can be a comfortable, pressure-free day for relating to friends, associates, and partners.
You might discover interesting goals, skills, and ideas as you network, and perhaps some information that happily fills in a few blanks or rewrites a situation in a pleasant way.
It's also a fine time for attracting someone (or goodwill, in general) your way. You're especially sensitive to the moods of others today, so it makes sense to surround yourself with people you enjoy who are respectful and kind.
Friends can feel like family and family can feel like friends. The important thing is you set each other free to be who you are, and not meddle too much in each other's decisions.
However, you have no hesitation to demonstrate your wrath if someone tries to subtly change your path today.
To be understood is to be held in acceptance, but what you don't need is criticism from people who clearly cannot honor your intentions. Learn to recognize who your true allies are now. You can trust those who speak from their hearts.
This has the potential to be one of the most serendipitous days of the year. The Moon returns to a social and serendipitous part of your chart every four years, triggering the hunches that have the power to put you in the right place at the right time.
Yet while Venus returned last week to bring the laws of attraction and synchronicity into play, her only alignment with the Moon brings these two serendipitous energies together. To get what you can from this you have to be willing to take some blind leaps of faith.
Today's Quote: "Every scar has a story. Don't be afraid to tell it."
Lucky Numbers: 1, 12, 14, 17, 31, 35
Daily Compatibility: Libra
Creativity: Good
Love: Good
Business: Good