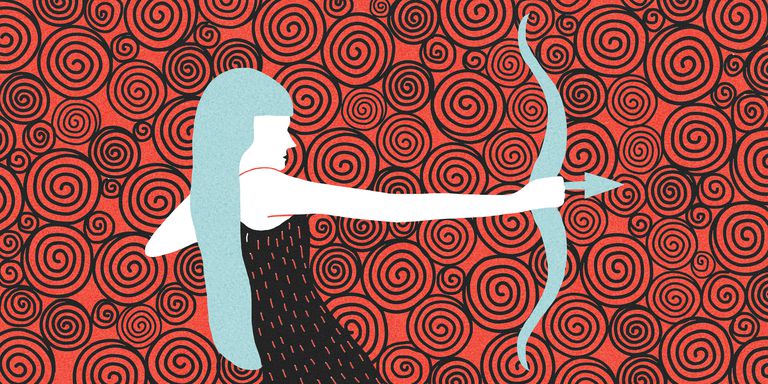 The Moon moves out of your sign and into your resources sector today, dear Sagittarius, and you're seeking a little more predictability for a couple of days.
Conflicts of values may need to be dealt with, however. As well, a good part of you is downright bored with the mundane or ordinary, and you could feel that you're battling your own diverging interests and desires.
You may feel as if you have no outlets for your frustration, and it may be worth your time to consciously try to let go of those things that are irritating you.
Watch for impatience that gets in the way of healthy relating and that trips you up on the physical plane as well.
Consider that your need for some stillness or comfort is valid and should be given some attention and that doing so will free you up for more exciting activities later.
Mastering the emotional, physical and mental realms leads to spiritual transformation. Energy follows thought. However, power is added through emotion when ideas actually take tangible form in the world.
Since behavior emerges from your soul, reconnect with your natural talents and inner resources now. Don't filter the perception of yourself through the values of society.
The power to embark on a correct course flowers from pure knowing. Walk your own path, not someone else's.
Because the Sun is the centre of everything and everything else revolves around the Sun, every planet, Moon, rock and object in the solar system, he is the only constant.
As the Sun spends his last full day in an adventurous part of your chart subconsciously you know what this means.
What this means is that an adventurous season is coming to a close and things are about to become more professionally focused. You not only have permission to embrace a sense of wanderlust, curiosity and adventure, you're required to.
Today's Quote: "Never let the things you want make you forget the things you have."
Lucky Numbers: 2, 4, 18, 23, 38, 45
Daily Compatibility: Aquarius
Creativity: Good
Love: Good
Business: Fair