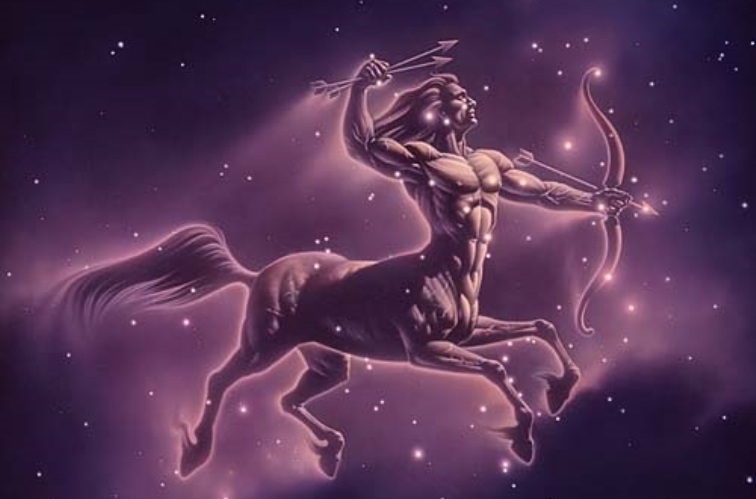 You continue to be focused on your inner world and personal life today, dear Sagittarius, although you tend to come out of your shell in the second half of the day.
The Moon's move to Aries midday tends to pick up your spirits and turn your focus to more playful or relaxing pursuits. This means the Moon is moving in harmony with your sign, boosting your confidence.
While the day is useful for identifying flaws and fixing them, there can be a few minor frustrations in the process! Mixed signals from people can be frustrating, but this may be a better time for handling practical affairs and priorities than for smooth social interactions.
A learning experience is welcome now, though, as it's a time for setting things straight or for correcting errors.
Making promises you can't keep, especially the ones you give yourself, complicates your life. It also leaves you feeling like you're falling short of your own expectations.
A goal is only attainable when it's grounded in reality. As you flip-flop between trust and suspicion, you let ambiguity infiltrate your actions.
Unfortunately, you might stop trying to honor your commitments when it is more sensible to continue. Being at the right place at the right time requires you to be wide awake and fully present.
The Moon shifts tack today, but with a similar message. There is no doubt that your professional year has come alive, with the conditions across the income, work and career fronts set to go from strength to strength over the coming weeks.
Yet after pressing home a need for work/life balance over the last few days, today's playful lunar vibes focus more on a balance between work and play. In all aspects of your life, this is the key to real success.
Today's Quote: "You'll never find the RIGHT person if you never let go of the WRONG one."
Lucky Numbers: 4, 17, 20, 35, 43, 45
Daily Compatibility: Aries
Creativity: Fair
Love: Fair
Business: Good