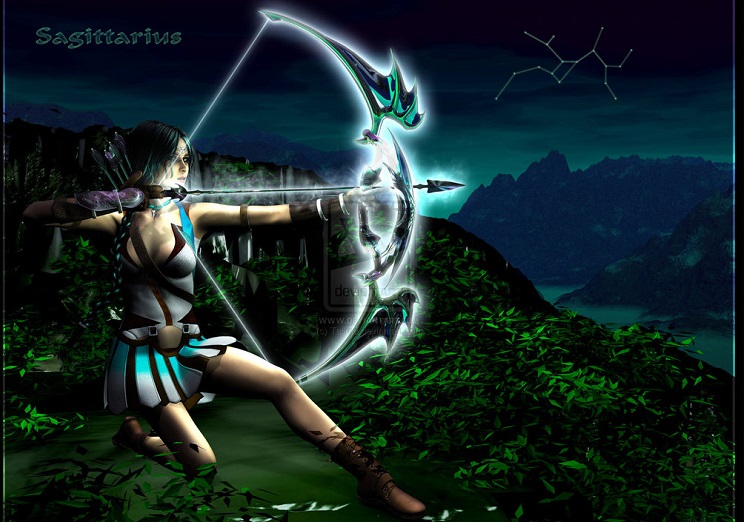 It's a good day for new insights into your own personal income, and into practical matters in general, dear Sagittarius. It can be a fine time to make out of what you already have, and feel quite accomplished as a result.
The Moon spends the day in your sector of spirit and adventure, and you're likely to crave a change of pace or a break from the usual routine. You've entered a cycle that lasts until April 28th and encourages a particular interest in improving your family and home life, however, especially the ways that these things empower you.
Power dynamics in your family relationships can be in stronger focus, and you are especially sensitive to imbalances in your home environment. You should certainly watch for a tendency to want to rule the roost.
Otherwise, you have plenty of opportunities to set yourself right in areas of comfort and security in the coming two months.
You might boldly shout your prescription for the future from the mountain top today in hopes that people will listen. But even if no one responds, your words are not futile because there are plenty of folks who will receive your missive as an inspired gift.
Paradoxically, most of your acquaintances won't even realize that you have something to say. Your message is heard only by those ready to hear it. Speak now or forever hold your peace.
With the Moon not only returning to your career sector tomorrow, but preparing for a Full Moon a day later, you will soon need to have your professional hat on.
All the more reason for making the most of today's adventurous lunar vibes and in particular a sense of curiosity this is helping to trigger.
At a time when Mars is urging you to follow your passions, often the easiest way to find your passion is to follow where a sense of curiosity leads. You don't have to be passionate about something, just curious.
Lucky Numbers: 17, 20, 21, 25, 45, 49
Daily Compatibility: Aquarius
Creativity: Good
Love: Good
Business: Good