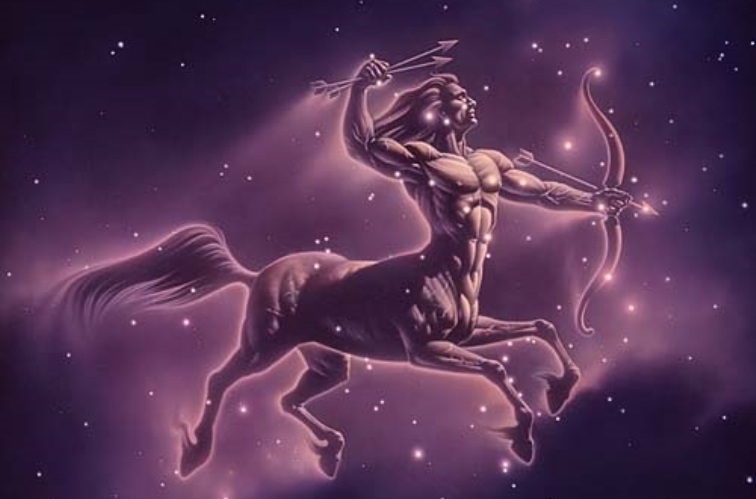 Taking care of practical matters comes naturally to you much of the day, dear Sagittarius, with the Moon at the top of your solar chart, making it a decent time for drawing up career plans, coming up with new ideas, or taking care of business.
It can be quite natural for others to turn to you as an authority on a matter. However, by mid-afternoon, you're ready for a change of pace and focus.
If chasing after something intently doesn't bring you any closer to it, you may need to take a breather and then come at it differently.
This is a natural time in the lunar month to pull yourself out of a competitive frame of mind and allow yourself to observe.
Cooperating works in your favor during this transit (until Thursday night). A friend may surprise you or help you out today, or a cause/idea is motivating.
Teamwork makes the dream work. Immerse yourself in community and approach your larger networks with enthusiasm for the most amazing results.
Strive to bring joy and laughter to whatever environment you find yourself in now, regardless of the resistance your may encounter. Your imagination and determination are key tools for disarming your audience.
Remaining friendly and accommodating will magnetize more opportunities for new connections. Your positivity inspires others in ways you will never know.
The real implications of Jupiter's direct turn last week are starting to be felt, albeit in subtle ways.
For you, this had a less obvious impact at the time, for while Jupiter is now in direct rather than retrograde motion, he is still in a reflective and nostalgic part of your chart.
Yet in direct motion Jupiter is now inching forward and it is where he is inching forward to that has your instincts and imagination excited. Lucky Jupiter is on his way to Sagittarius, albeit one step at a time for now.
Today's Quote: "Let your dreams be bigger than your fears, your actions louder than your words, and your faith stronger than your feelings."
Lucky Numbers: 14, 17, 32, 33, 37, 38
Daily Compatibility: Libra
Creativity: Good
Love: Good
Business: Good