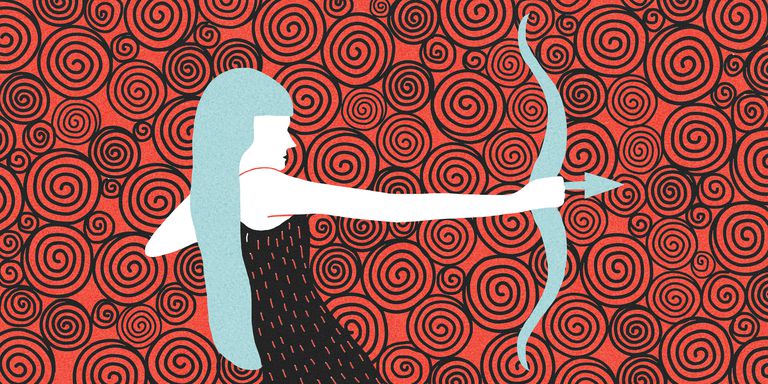 There can be some confusion about a particular plan, goal, or project as Venus and Neptune form an opposition, dear Sagittarius.
You can benefit significantly from some reflection and consideration of dreams and ideals that may need some updating.
Uncertainty in your personal life may interfere with your enjoyment and performance elsewhere. Later today, though, a Sun-Chiron transit helps you bond with others based on realities, and see projects or situations in a more holistic way.
Your love life might surprise you, or there could be a nice connection made. In fact, the atmosphere is ripe for change and improvement.
Stay active, empower yourself with knowledge, and think about what you want to accomplish down the road.
This energy favors thinking in broader terms rather than specifics just for now. Allowing yourself to experiment and make mistakes seems the right path now.
Popularity potentially leads to laziness or a sense of entitlement. Your pleasurable personality endears others to you, and you may find professional opportunities handed to you on silver platters now.
However, confounding planetary combinations might engender anxieties or fears of unworthiness that prompt you to withdraw.
Things aren't always as they appear on the surface. Face the realities of your home environment first. Establishing a strong foundation is the first step to your personal growth.
From the moment the Moon returns to your income sector today it will feel like something has shifted.
The Moon comes full circle from last month's Full Moon to find Venus in your career sector and a whole raft of developments across the income, work and career fronts.
More importantly, the Moon returns to find the Sun no longer in your financial sector, with the financial tension this created over the last few months now behind you. This has already turned into motivation.
Today's Quote: "Grow stronger from the pain, don't let it destroy you."
Lucky Numbers: 4, 16, 37, 38, 43, 47
Daily Compatibility: Leo
Creativity: Good
Love: Fair
Business: Good