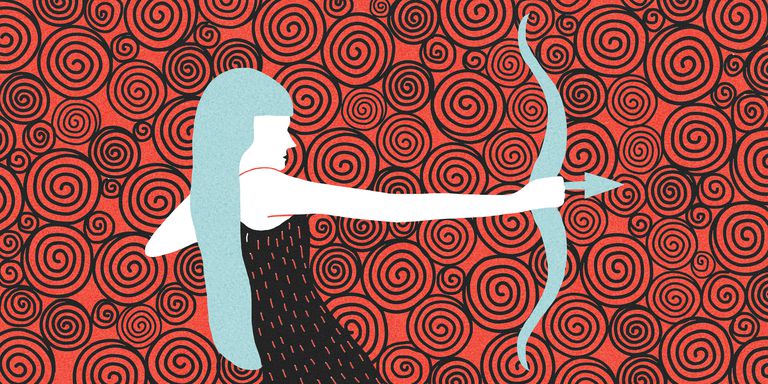 Mercury enters your solar eighth house today, dear Sagittarius, bringing more mental energy to your intimate world, strategies, and work on the self.
This transit, lasting until the 29th, offers you more logic and objectivity than usual for trickier, taboo, and deep-rooted emotions. Discussions can intensify quickly, but you are detached enough to keep things fair and rational.
It's a time for picking up all sorts of information and cues that you normally miss. Financial strategy and planning can be especially successful now.
Research, analysis, and investigation are also favored during this cycle. Today, watch for too-quick decisions. Later today, though, an intellectual adventure comes to the rescue and excites you.
People seem particularly annoying today, especially when they are talking at you rather than with you. In a turn of the tables, you get the feeling that others are looking for approval now and are less interested in intense conversations.
Meanwhile, you're on the hunt for a deeper connection with the Mysteries, one that could help you reestablish your own place within the cosmos.
Just a day before a New Moon in your relationship sector and with the Moon already here Mercury, planet of communication leaves. This might seem like a case of bad timing, but Mercury leaves you with the means to keep the communication lines open.
Returning two weeks ago to find Mars in your communication sector, Mercury knows that both your relationships and the communication lines are in safe hands. The communication gods can only meet you half way though.
Henry David Thoreau wrote, "Not until we are lost do we begin to understand ourselves."
Lucky Numbers: 5, 8, 25, 30, 33, 48
Daily Compatibility: Aries
Creativity: Fair
Love: Good
Business: Fair