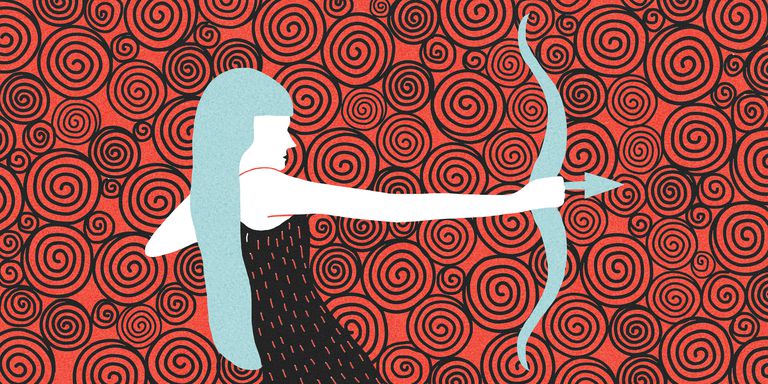 The day can begin on a quiet note, dear Sagittarius, after which it gradually picks up the pace.
You can do some significant inner work with the Moon in your soul sector until just short of midday, after which the Moon enters your sign, and you crave a feeling of being connected to the world around you.
A Venus-Saturn quincunx today makes it a little difficult to cozy up to someone or even to an idea or project, however.
Material limitations may make themselves known now, or there can be an irritating inability to agree with someone close to you.
However, getting over this hump will ultimately make your goals more realizable.
Your words and actions are an inspiration to others today, even if your current behavior is nothing unusual to you.
In fact, being aware of the impact you have on those around you may motivate you to throw even more of yourself into an ambitious project.
Keep in mind, there is a cosmic magic in the air which could turn the tables in your favor.
Paradoxically, pushing forward in the face of resistance can be exhausting while simply holding your position propels you toward achieving your goals. Wherever you go, light follows.
The Moon's return to Sagittarius today brings a valuable chance to regroup, but also to pick up some valuable clues, hunches and insights.
We all have access to our inner voice 24/7, 365 days a year, but what the Moon does is amplify the signal, making it easier to listen to and understand what your inner voice is telling you.
As the Moon's last visit before returning at the end of the month as a Full Moon, it is important to pay attention over the coming days.
Today's Quote: "Some people pass through our lives in a shorter time frame than we had hoped to teach us things they never could have taught if they stayed."
Lucky Numbers: 1, 7, 16, 20, 29, 37
Daily Compatibility: Leo
Creativity: Good
Love: Fair
Business: Fair