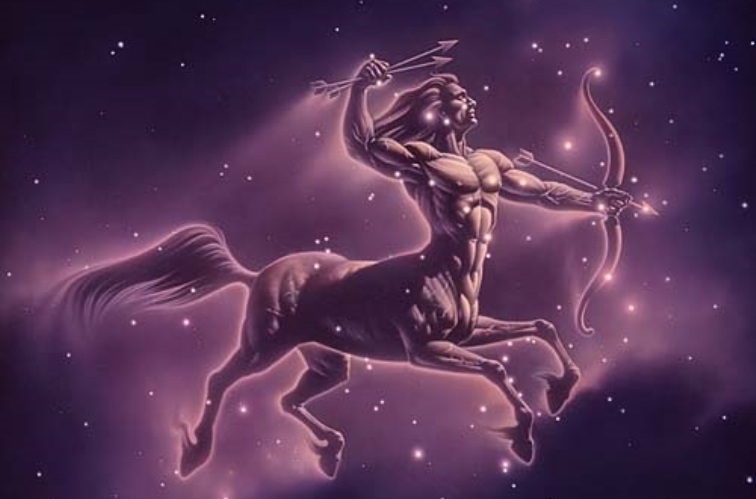 With Mars in your solar third house these days, you can be engrossed in your personal interests and projects, dear Sagittarius.
If you've been ignoring other needs in the process, however, circumstances now may seem to force you to pay attention! While inventiveness is a positive side to this energy, rashness is unlikely to work for you.
If the things that excite you are interfering with order and happiness in other areas of your life, especially concerning daily routines and work, this is a time for restoring the order.
Identify areas that require more flexibility. There can be a tendency to rush through communications, traffic, and schedules which should be avoided since the impatience of today's Mars-Uranus clash can sometimes lead to rash decisions.
In other news, the Moon moves into your sector of joy and pleasure today — a generally feel-good transit for a couple of days.
There is a breeze of supportive energy available for you today, even if things are progressing slower than you hoped.
But you cannot rely on cosmic luck only, so do whatever you can to push your agenda forward.
You may discover a surprising solution for improving your time management skills which might involve letting go of responsibilities that weren't yours in the first place. Efficiency is connected to priorities; discernment provides freedom.
While the rest of us slowly unwind after the weekend's lunar eclipse, with stress levels slowly dropping back, you're likely to be streets ahead.
As adventurous solar and playful lunar vibes come together, there is a mix of romance, adventure and nostalgia that is chasing the blues away.
With your professional star on the rise and exciting developments across the income, work and career fronts, don't feel like you have to choose. With the right balance between work and play you can have it all.
Today's Quote: "Happiness will come to you when it comes from you. Success will be yours when you choose to take responsibility for making it so."
Lucky Numbers: 5, 25, 30, 34, 36, 47
Daily Compatibility: Leo
Creativity: Good
Love: Good
Business: Fair