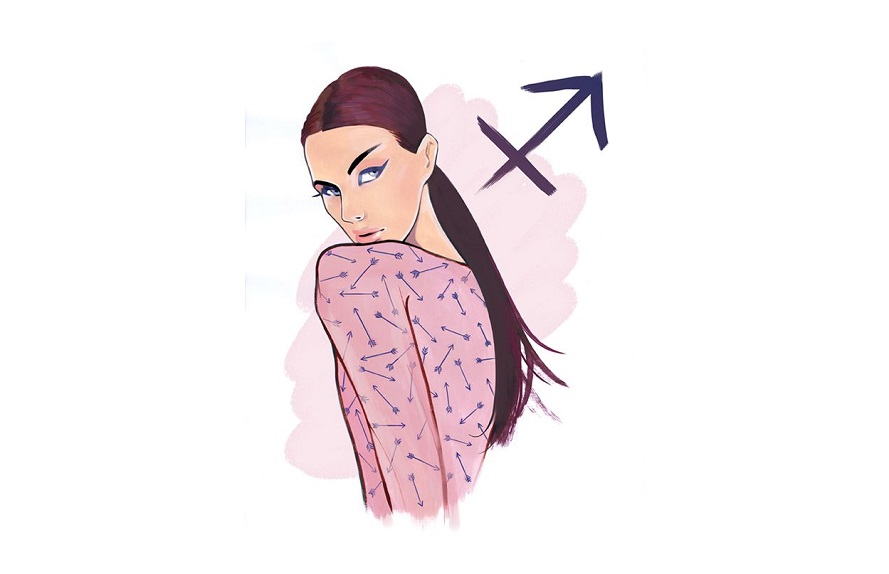 Try to distinguish between rebellious feelings and a genuine need for independence and freedom, dear Sagittarius, as Venus and Uranus are coming together in your romance and creativity sector, inspiring you to make changes.
This way, you are making choices for yourself rather than reacting to circumstances. A healthy level of detachment today helps you let go and enjoy yourself.
People are likely to see, acknowledge, and appreciate your most original qualities today. If you've been sitting on feelings that need a release, they're likely to find a channel for expression now.
There can be romantic or creative excitement today, but also a good feeling that you can capture the emotion and carry it with you into the future. Your vibrant, progressive approach to the world is appreciated today.
Expressing your feelings puts your heart on the line, but the potential thrill outweighs the possible risk today. One thing is certain, you won't pull any punches while the unruly Venus-Uranus conjunction destabilizes your 5th House of Self-Expression.
But be careful not to substitute sarcasm for the truth. Being able to make people laugh is a special talent, but now it's more important to recalculate and reestablish your trajectory.
Ultimately, your interactions with those around you set the tone for the future.
It is from today that you will need to start practicing your juggling skills, especially when it comes to a balance between work and play.
The Moon's return to your career sector just two days before Venus' return to your work sector is the start of the first push this professional year has had. But it's a push that once it begins will take on a life of its own.
Yet there are still a host of planets in a playful part of your chart that aren't about to let life become all work and no play.
Rumi wrote, "Love is the bridge between you and everything."
Creativity: Excellent
Love: Good
Business: Fair
Lucky Numbers: 10, 12, 13, 15, 17, 42
Daily Compatibility: Aquarius