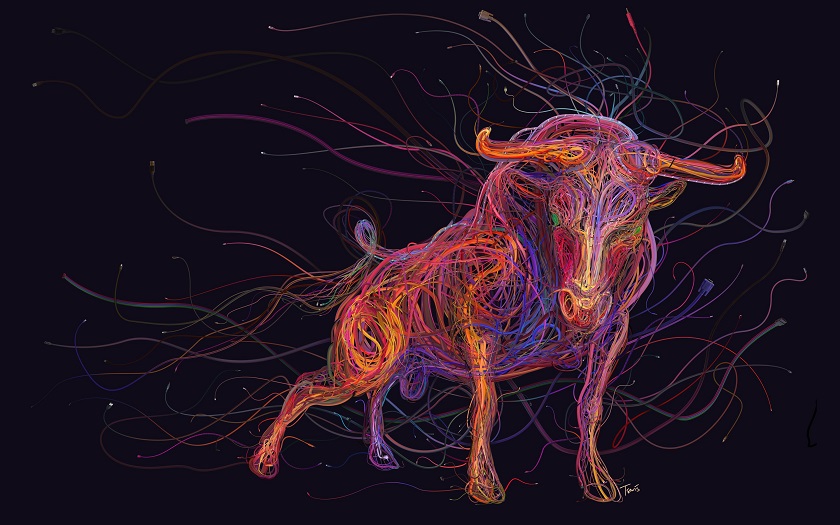 Excellent energy is with you today for harmonizing with an important person in your life, Taurus. Your negotiation skills are above par now, and you aim to see eye to eye but to remain sincere and honest at the same time.
If you think about your interactions on a deeper level, you may be discovering hidden aspects of yourself through your relationship with another. Insights now come like eureka moments, and you feel stronger for them.
You are feeling personally influential today, making realistic plans, and confident that you'll achieve your goals one step at a time. Others are recognizing your calming and healing powers and putting their trust in you. If you want to express your commitment or passion, now is an excellent time to do so.
You're so sensitive to subtle emotional signals today that you could end up turning a trivial matter into the main event. Although it may feel like a gift to have x-ray vision, perceiving the invisible world can be a mixed blessing.
It's challenging to maintain a clear perspective now, making it tough to keep your priorities straight. Paradoxically, it's your actions that ultimately determine the significance of a particular experience.
The more you focus on it, the more important it becomes. Energy flows where attention goes. Andy Warhol said, "They always say time changes things, but you actually have to change them yourself."
The Sun's last full day in your relationship sector is always about keeping it real, with your eyes open and head out of the sand. Yet the reality this year, is that the Moon will leave you and your relationships in the safe hands of Venus and Jupiter, the planets of love and luck.
With a massive relationship journey ahead, even the Sun's black and white take on things reveals just how many options you have.
Lucky Numbers: 18, 19, 22, 33, 39, 44
Daily Compatibility: Virgo
Creativity: Excellent
Love: Excellent
Business: Good