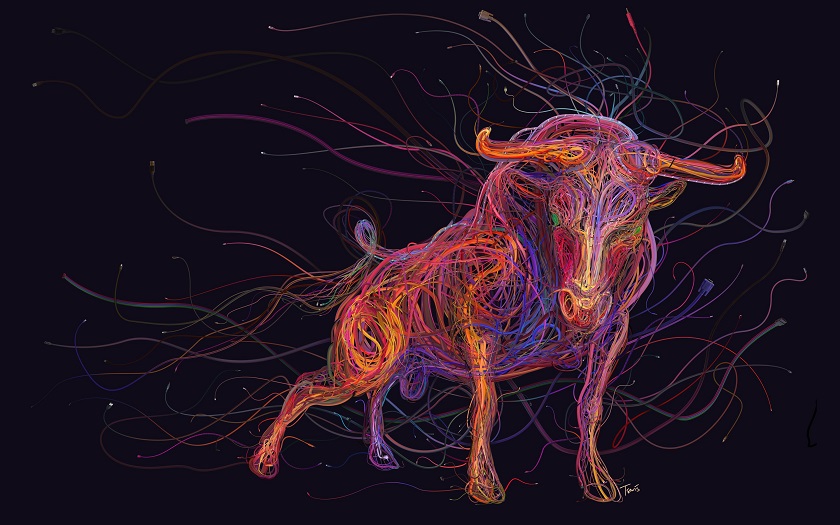 The Moon spends the day in your social sector, boosting your desire to connect with others and enjoy some networking, Taurus. Decisions or serious conversations about financial or relationship matters may be necessary as Mercury and Saturn move towards an alignment, however.
It's a good time for thinking about ways to cut back on excesses or to be more mindful of responsibilities. A partner may be strict with you, or you may feel temporarily unsupported, but it can lead to a stronger grip on what's realistic and where you stand.
While there could be some realities to face today, this is the start of fresh new thinking or a new direction on a mental level. Ultimately, you gain more confidence in your newly strengthened plans.
This is particularly the case with business affairs and also your feelings about a person or relationship. With Saturn approaching the end of its transit of your solar eighth house, any work you've put towards reducing debt or strengthening a relationship has its payoffs.
You might not know how to react if someone professes their undying love for you today. But it's not as straightforward as responding with a yes or no; the days of simple binary decisions are over.
Modern relationships include a wide spectrum of possibilities, leaving you with the responsibility of sorting it all out and creating a mutually beneficial path.
Nevertheless, separating your fantasies from reality can be extra tricky now, so don't stress if you must temporarily give up until your clarity returns tomorrow. Exploring your options takes time.
"Hope… Sometimes that's all you have when you have nothing else. If you have it, you have everything."
Today's alignment between Mercury and Saturn in your financial sector should be the last for another three decades. For the past three years, Mercury's smart head for money has come together with Saturn's power to move mountains, allowing you to fine tune your sense of financial resolve, turning it into a game plan and resolutions.
Yet Mercury's retrograde turn at the end of the week means this will be repeated before Saturn leaves in 22 days' time, allowing you to start the process but leave things open ended.
Lucky Numbers: 24, 29, 33, 34, 35, 37
Daily Compatibility: Virgo
Creativity: Fair
Love: Good
Business: Good