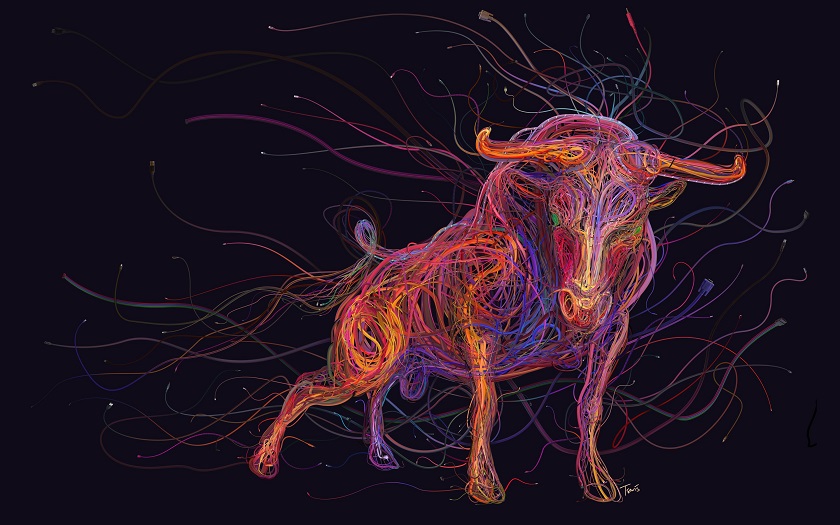 Relationships tend to be pleasantly spicy today, dear Taurus, and possibly quite instructive. You may feel inspired by your conversations or the connections you make right now.
Partners tend to be supportive and intrigued with or invested in your point of view. When it comes to reaching out to others or moving out of your usual comfort zone today, you are more willing to take some personal and creative risks right now. This is a good time for both competitive and cooperative activities, and you're likely to feel that someone is encouraging you to be the best version of yourself now.
A partner or special someone can help stir up your enthusiasm and build your confidence. You are also investing quite a bit into others now, and together, you can accomplish much. The desire now is to feel alive and vital, and this may be achieved through relationships.
You benefit from the involvement or company of others, even if you are pursuing your own goals. An empowering conversation or exchange of ideas may be part of the picture now.
Obstacles seem to magically fall away before you reach them today, enabling you to accomplish more than anyone expects. Needless to say, your coworkers will be thrilled with your job performance, but only to a certain point.
Your extreme productivity could backfire if others think your industrious attitude might make them look bad. Naturally, you can't control how someone else will react, but you can consciously modify your response to their negativity. Instead of simply ignoring their fears, make sure they know you're all on the same team. If you succeed, so does everyone else.
Mercury's last full day in your financial sector is all about working with his smart head for money in order to keep your head in the game. Yet missing is any kind of urgency or need to wrap things up. Instead, with Mars still 17 days away there is a need to keep your mind and your options open.
Where the focus does need to be today, is on tying up any old financial matters from the past and especially from last year. You need to be ready for a fresh start when Mars returns later in the month.
Today's Quote: "Eventually all things fall into place. Until then, laugh at the confusion, live for the moments, and know everything happens for a reason."
Lucky Numbers: 17, 35, 36, 39, 40, 44
Daily Compatibility: Cancer
Creativity: Excellent
Love: Excellent
Business: Excellent