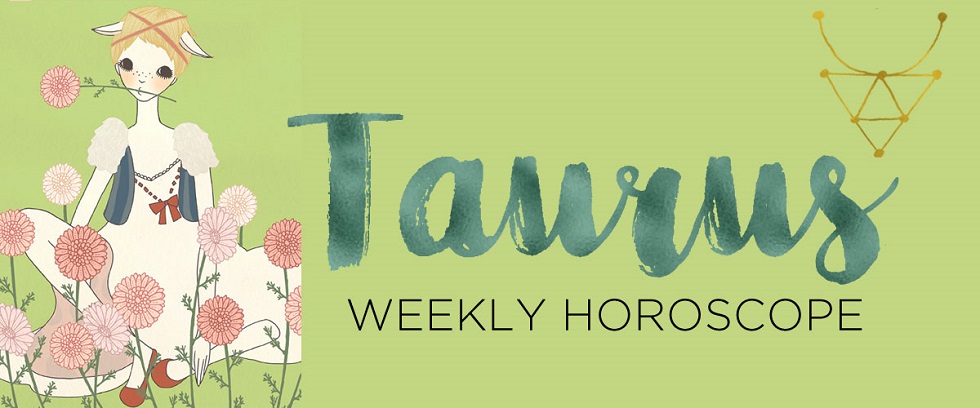 Have passport, will travel! Wanderlust hits you hard this week as planets pile up in Capricorn and your worldly ninth house. On Tuesday, January 9, as the Sun and mysterious Pluto copilot through this zone, you'll long for eclectic experiences. Research trips to non-touristy destinations—maybe ones that are off the grid or require a Sherpa as your GPS.
Then, apply this mindset to your daily life. You can be a creature of habit, Taurus, but you also have an intrepid spirit. What venues have opened up in your area that you have yet to discover? Skip the pub and head to the hookah bar; swap your tapas for falafel or Korean hot pot. Sign up for a tango lesson as you dream about partying the night away in Buenos Aires. Where you'll drop your next pin could become clearer by the day. It may be a location that holds spiritual meaning for your ancestral lineage. A trip with an educational or athletic component may also appeal. Hello, bikini boot camp?
On Thursday, January 11 curious Mercury joins the Capricorn party after a looooong slog through Sagittarius and your eighth house of intensity and introspection. People may not have seen much of you during the holiday season. Perhaps you were holed up working on a creative project or just taking a break from human dramas. Or maybe you were tucked away with one special (and insanely sexy) someone as Mercury wove a seductive spell through your life. No matter the case, it's time to emerge! With the quicksilver planet firing up your curiosity until January 31, 'tis the season for multicultural mingling. You don't have to travel to another continent for that! Find friends online if you can't locate 'em IRL.
Want to learn a new language? Activate the Duolingo app and put it on your home screen. Within a few weeks you'll be flexing some basic conversational skills in French or Japanese. Play ambassador and bring together friends from different walks of life. Any awkward vibes will quickly pass and your 2018 crew could even be an inspirational sight. Did you grow up in a mono-cultural area? This Mercury phase is an ideal time to do some diversity training to avoid the naive faux pas when "reaching across the border" to others. (One of your best friends might indeed be X, but it's not the thing to say in this day and age.) Over the past two months, you may have held in hurt feelings or even fallen prey to an old addiction. Your Mercury mantra as of Thursday? "I'm only as sick as my secrets." Come clean and get into dialogue about all those demons, Taurus—that's how you'll banish them from your psyche. For all you know, a friend has been struggling with a similar challenge and you can support each other's healing.
The truth shall set you free, but that comes with a catch. This weekend, anything confidential you share should only be revealed to a trusted confidante. Loose lips can sink ships as your ruling planet Venus, also in your outspoken ninth house, clashes with shock-jock Uranus in Aries and your "no boundaries" twelfth. You might be sitting on the hottest gossip, but keep it locked in the vault! Even if you're sharing it with someone because you're concerned, your blurts could come back to haunt you. And watch your temper! In the heat of the moment, you could deliver an unvarnished version of a story that's a little TOO raw for people to handle. Once those words are said, they cannot be taken back, Taurus.
If you feel like a raging bull, don't coop yourself up! A change of scenery is the perfect distraction from the drama—and this weekend, a getaway can refresh relationships of all manner. Travel solo if you need a little space because you keep hitting the same damn wall with a loved one. If everything's copacetic, a couple's or BFF road trip could be epic. As you cruise down the open highway, talks will turn to big, bold plans for the future. Make sure you stop at destinations along the route that feed your creative reward centers, like a quaint strip of antique shops or a high-end outlet mall. Williams-Sonoma kitchenware at 30 percent off? Now that's enough to put you back in a sunny mood! /TheAstroTwins