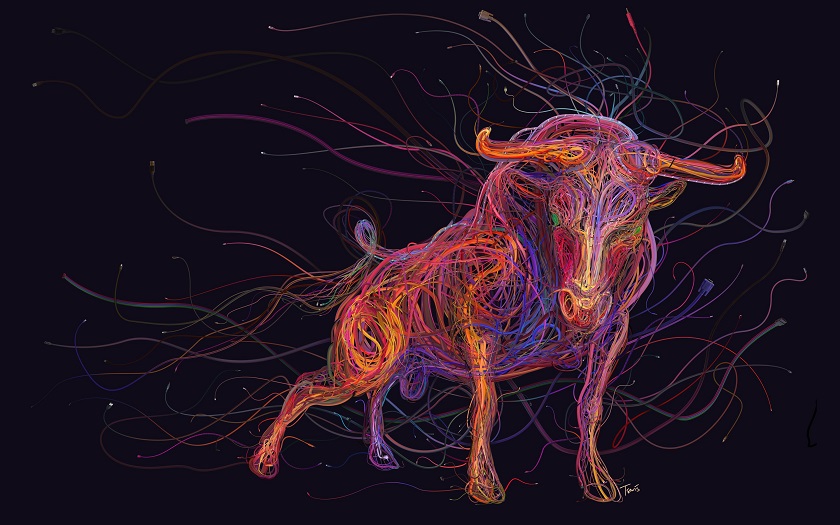 With a Venus-Saturn square this morning, dear Taurus, watch for defensiveness or self-protectiveness that gets in the way of opportunities, particularly as the day promises much.
It can be difficult to state what you need or want, and criticism or fear of criticism can wear you down a little. As the day advances, a Sun-Jupiter trine opens your heart and mind wide, and is particularly good for building up your confidence and faith in your relationships.
Generosity is the key to social success right now. Be open and generous with your support and time for best results now. You're looking forward now.
You're protective of anything that might increase your vulnerability, wary of sharing your emotions with others now. But keeping your feelings private is a necessary part of a larger healing process.
Although realistic concerns may be the primary motivating factor in your current hesitation to open your heart, you're not apt to close down completely.
It's reassuring to know there are people who have your back. If you're processing self-doubt, a supportive network of friends can boost your confidence and lift you to greater heights.
As the Sun and Jupiter move into an extremely positive and auspicious alliance, this brings you some important and unique days for friendship and relationship building.
With the Sun in his last full week in your friendship sector and Jupiter his first full week in retrograde motion in your relationship sector, they have come together to bless all your connections. This also brings the past, present and future together.
Today's Quote: "When you stop chasing the wrong things, you give the right things a chance to catch you."
Lucky Numbers: 4, 5, 8, 9, 34, 37
Daily Compatibility: Virgo
Creativity: Excellent
Love: Good
Business: Fair