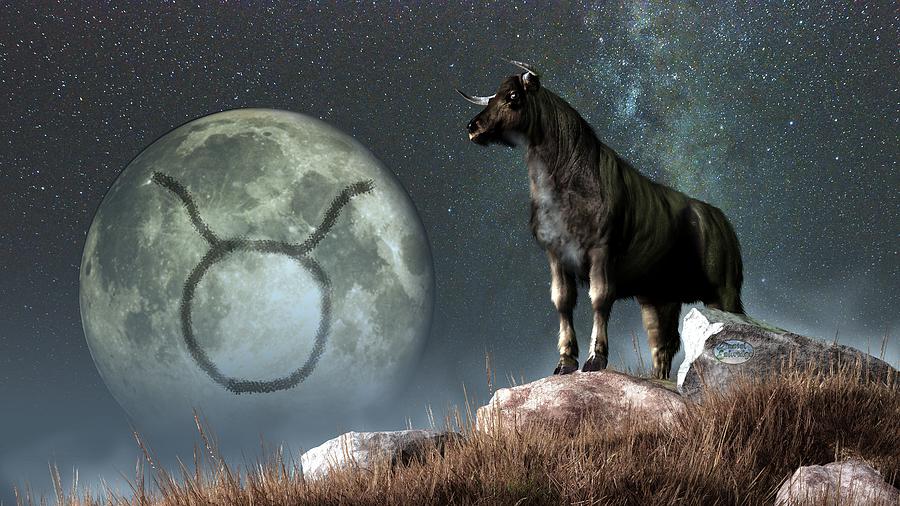 The Sun and Chiron harmonize today, dear Taurus, bringing a subtle but nice boost to your interactions and helping you to resolve problems.
Past efforts may meet with benefits now. Your approach to issues, whether they're emotional or practical, is holistic and intuitive.
Also today, Mercury in your sign is busy, and you may talk ahead of yourself, leading to regret at a later date for what you say or commit to now. Be discriminating when it comes to self-expression and try not to leave others confused.
However, conversations with a friend or the excitement of a budding project can be inspiring. Combining the practical and imaginative comes naturally to you today, and it may very well take you to some satisfying conclusions.
There can be arguments over the smallest of things, mind you, as well as the possibility of others opposing your plans.
You and another may be competing for the floor when it comes to sharing your ideas, rather than listening, and intentions are generally good.
Enthusiasm runs high, but it's not a fabulous day for genuinely being heard and understood! There can be great ideas that come from sudden realizations that may be a little dramatic, and these need more definition before putting into motion.
Carefully sharing your thoughts today may not be enough since people hear what they want to hear anyway.
Others experience you through their own optimization filters, which makes everything about you look and sound better than it actually is.
It can be awkward when someone places you on a pedestal because your self-esteem is fine without their approval. The best way to deal with this energetic imbalance is to swiftly set your two feet back down to ground level.
As much as the Sun, Moon and Mars might appear to be on separate pages today, they will come together tomorrow to create some exciting conditions across the income, work and career fronts.
For now, while the Sun and Mars are already bringing income and career matters together, today's playful lunar vibes are more focused on a balance between work and play. The Moon is connecting with powerful forces in play on the adventurous front, who bring home the same message.
Today's Quote: "Nothing is ever wrong. We learn from every step we take. Whatever you did today was the way it was meant to be. Be proud of you"
Lucky Numbers: 1, 4, 6, 27, 29, 32
Daily Compatibility: Virgo
Creativity: Good
Love: Good
Business: Good