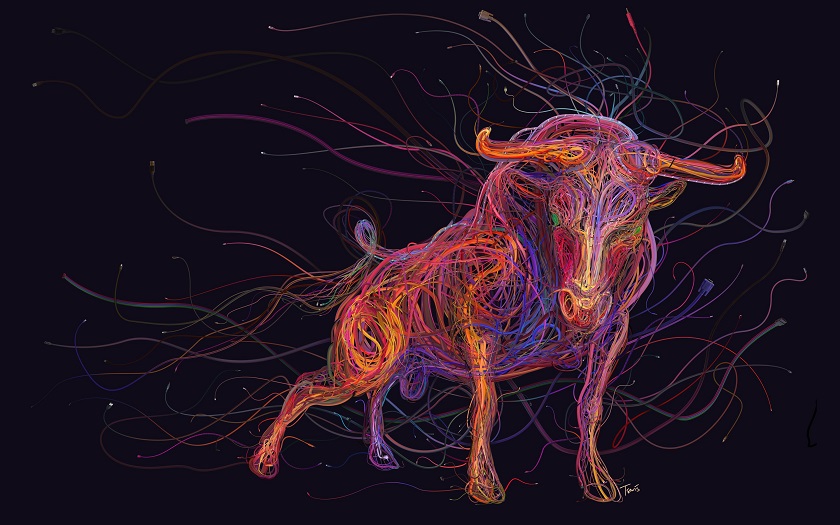 Indecision this morning can be maddening, dear Taurus, but while actions taken early today can be ill-timed, as you get into better touch with your intuition as the day advances, you're quick to turn this around.
Try not to be abrupt when it comes to putting something behind you, but as the day advances, your intuition kicks in, and you'll gravitate more naturally to the right things, people, or situations that help you move forward.
The key is to distinguish between a genuine need for change and rebellious feelings. Venus aligns with Uranus, pointing to an awakening of your inner eye or your deeper feelings about a matter.
You might enjoy a coincidence that leads you to wonderful memories or unexpected feelings. There may be a private attraction, or you're inspired and motivated by a shared secret or special moment.
You are likely to stir the pot now, and the results can be truly interesting. It's not a good day for being caged in or tied to a desk, so if you can help it, try to take a light schedule.
Today you find yourself relying on your spiritual beliefs in order to give you guidance in life. The Moon in Leo has you feeling spiritually inclined today.
You may even call on a person with a religious affiliation to give you some advice on matters about which you are confused. You can rely on this advice today as it will be given with the best of intentions.
You may even consider visiting a holy place. 5 pm to 7 pm will be the most auspicious time for you; engaging in spiritual and religious pursuits during this time will be extremely beneficial for you.
Give yourself permission to spend time in the slow lane if you need to, listening to your body rather than that inner voice that is telling you what you should be doing.
The wind-down of your old solar year is an important watershed or transition point in any year and with so many planets in a nostalgic and reflective part of your chart with the Sun, this is important.
No matter how busy your day, even if it's while you're stuck in traffic, find a moment to hear yourself think.
Byrd Baggett said, "Look at life through the windshield, not the rear view mirror."
Creativity: Excellent
Love: Good
Business: Fair
Lucky Numbers: 20, 26, 31, 33, 34, 49
Daily Compatibility: Capricorn