Who's on Team Taurus? Although you want to throw your arms open to the world, don't be too trusting near Tuesday, April 2. As social Mercury confers with elusive Neptune in Pisces and your eleventh house of community, people could easily pull the wool over your eyes.
Last month, while Mercury was retrograde (from March 5 to 28) you may have already conducted a thorough crew review. This audit may have revealed some weak links in the chain, like friends who weren't able to come through to the level you needed or collaborators who turned out to be incapable of pulling enough weight.
This week, you might make one more round of disappointing discoveries, but don't let it get you down. Consider this your catalyst to seek new connections elsewhere. With Mercury in direct motion, some experimental networking could yield breakthrough results.
And it's not like you have to start from scratch, Taurus. The perfect contenders for your spring/summer squad may already be in your circle. Review your friend lists and see whose names jump out at you.
Set up coffee dates or discovery calls. You don't have to leap towards BFF status, just begin nurturing these alliances in an open-ended way. If they are meant to be, they'll evolve at an organic pace, which is actually more suitable for your cautious sign. And if you see waving red flags, don't charge towards them—run in the opposite direction!
Your spirit guides will be on speed dial this Friday, April 5, as the annual new moon in Aries activates your intuitive twelfth house. Do your best to clear your calendar for the weekend so you can spend some uninterrupted hours in blissful solitude.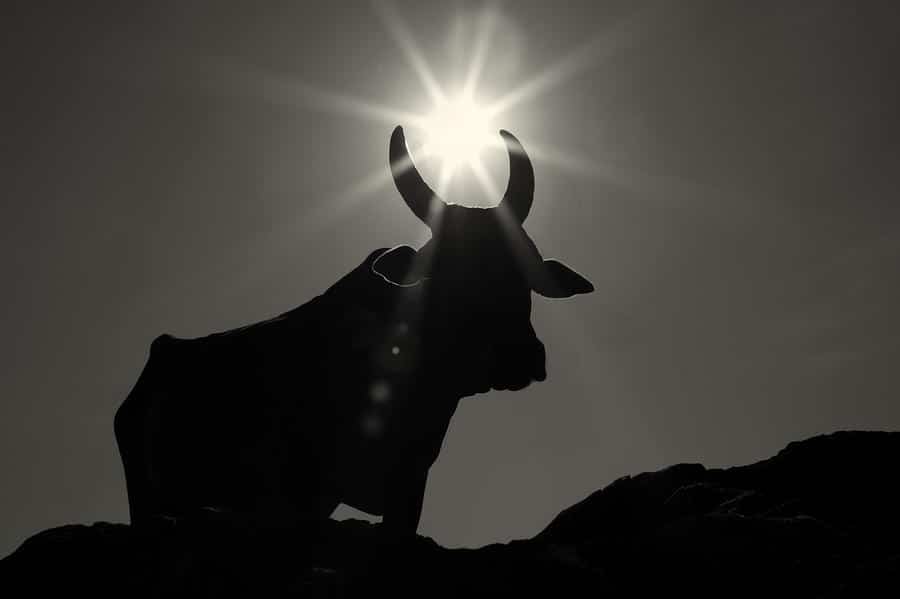 Maybe you'll be working on a creative project or dreaming up "what's next" for your life while cooking delicious comfort food and lying on your yoga mat.
Need to get out? Lean in to your earth sign nature and enjoy a "moving meditation" like a solo walk through a park. Keep your phone in airplane mode and if you have your headphones on, opt for music without words. The point of this exercise is to listen to your own inner guidance, without interference.
Divine downloads could flow in fast and furious near Friday and you don't want to miss any otherworldly messages! But brace yourself: One of those frequencies may alert you to something you've known for a while but haven't wanted to admit—that you've outgrown an aspect of your life and need to move on.
This is a NEW moon, so you don't have to rush back to your laptop to compose a Dear John letter or resign. Give yourself the next six months to make a graceful transition. The goal is to leave your key relationships intact (as much as possible) and ideally, to have some sort of Plan B in place before you cut yourself off from important resources.
Of course, if you literally feel like you're suffocating, you may need to pick up the pace and set up a transition plan for yourself so that you can move on securely without having your entire next chapter mapped out.