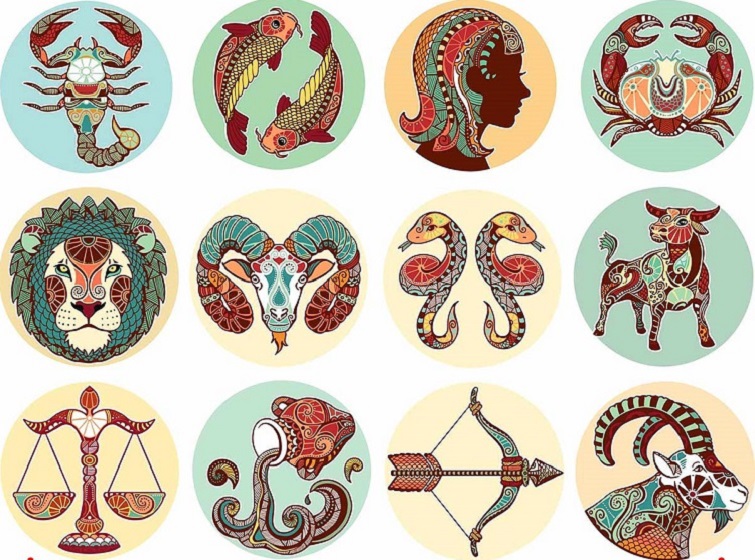 You – yes, you – are absolutely, undeniably irresistible, madam! You know this already! But what IS it about you that turns others on and makes them go weak in the knees? You may be surprised to learn just how much your zodiac sign can reveal when it comes to this enigmatic aura you exude – and why people are drawn to you!
Aries
People are drawn to your fiery energy and enthusiasm towards life. You have a winning charm that comes across from the moment people meet you – and that you aren't shy about the fact that you have what it takes to turn a man on with just one look makes you irresistible! Remember to use that charm and add a flair of the romantic, and you, Aries, can sweep anyone off their feet!
Taurus
You have this unique ability to make your partner feel like they are the only person in the world that you have eyes for. No matter where the both of you are, he will know that he is secure in your presence. This combined with your innate ability to nurture and care for those you love makes you hard to resist – because you let the other person know they are in safe hands. You also know how to communicate sensuality without words!
Gemini
Oh, you and your twinnish ways! The immense amount of intrigue and curiosity that you can conjure up in a moment is what gets people going! Plus you have this aura around you that exudes both innocence and sensuality at the same time – you have no (or every!) idea just how sexy this is!
Cancer
The thing about you, Cancer, is that your exterior shell is so tough that it entices people into trying to penetrate it. (You can take this literally if you want! :P) The subtle charm that resides within you finds its way through to prospective suitors and only leaves them wanting more! It's an exciting thing getting to know the real you – so save it for those who really matter!
Leo
You're hot – and you know how to work it, Leo. With a regal, commanding presence and dramatic flair, you light up the room when you enter it. This, combined with your natural affinity for romance, makes you pretty much impossible to ignore. Your passion and creativity are things a potential partner finds very hard to resist!
Virgo
You are ready to go the distance when it comes to love, but when you have found the right one for the journey! The way you go about this process of picking a mate is compelling! It usually results in a whole host of men heading in your direction to compete for your attention. Your innate grace is totally captivating for prospective suitors.
Libra
Libra, you are the full package! With your general good looks and your great sense of style, it's easy to spot you the second you come through the door. This combined with your winning confidence really turns people on! The fact that you do it without even trying to? Even hotter! You also have conversation on your side, given that you have some super-sizzling one-on-one skills!
Scorpio
Your sensual mystique is so intriguing that it sends others running towards you to find out what resides beneath – and what you're like between the sheets! You also have this chameleon-like adaptability towards life, which means there's never a dull moment with you. This sense of adventure and intrigue – the "What comes next?" mystery – keeps your potential lovers captivated with immense ease!
Sagittarius
Your optimistic "Let's do this" approach towards life has others reeling! This throw-caution-to the wind attitude creates a raw sense of fire and magnetism when it comes to attracting the opposite sex! With you, your partner knows that the future will always be bright – and that is the biggest turn-on of all!
Capricorn
You breeze through life with calm ease, and others' notice just how comfortable you are in your own skin! You are able to have this level-headed approach to things that others find irresistible. The most amazing thing others look forward to when it comes to you is your grounded, earthy nature means!
Aquarius
The fact that you're ahead of the game, always – no matter if it's a trend or the way you think about things – is what turns others on. This fast pace is almost like an exciting quest, where guys have to try their hardest to keep up with you! And because you are never short of ways to keep them entertained, the challenge is wholeheartedly accepted by prospective suitors!
Pisces
Your dreamy demeanour drives people crazy and lures them into your fantasy-like world! What works even more to your advantage is that when they get to know you, they are surprised at how independent you actually are.The ability to go with the flow and have gumption simultaneously is a seriously attractive skill of yours!