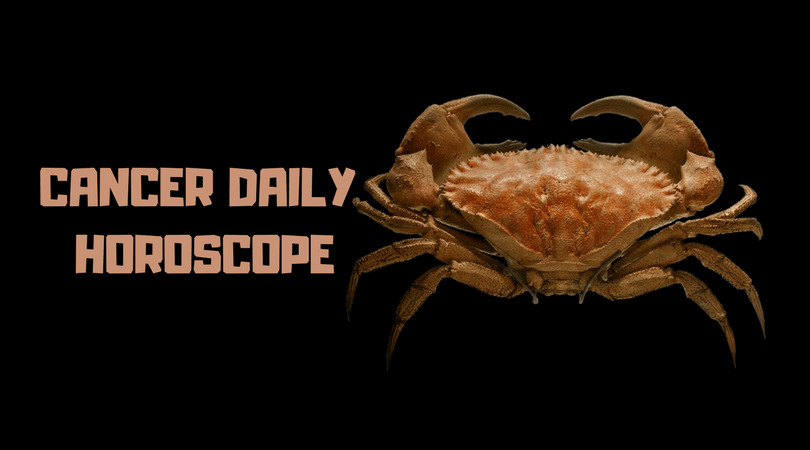 A Mercury-Saturn trine aspect today helps anchor you, dear Cancer, as you tie together recent ideas in practical ways.
Despite some confusion about long-term goals, you're in great shape for making tangible progress with current projects, and you benefit from constructive conversations with friends or a partner.
Answers seem to come more easily when you share your problems with someone else today. You may go to special lengths to help someone understand your point of view.
It's an excellent time for scoring points with others, particularly along the lines of expressing your commitment or loyalty and coming through for them.
You might enjoy a reinforcing, supportive alliance or conversation that builds your confidence and makes you feel a little more hopeful about the future.
There can be a nice feeling of camaraderie today that is neither overdone nor subtle. In fact, it feels very real and most likely is.
Contradictory cosmic messages bring surprise and stability at the same time. You're distracted by unexpected urges and unusual desires, and are at a loss as to how to handle them.
Interactions with an authority figure may be strained at first but will likely resolve quickly in your favor if you keep a lid on your anger.
Clarity of thinking is a top priority and self-expression is the ultimate key to your happiness now. Being true to yourself sets an example for those you love.
The Moon's monthly visit to Cancer is still going to put pressure on your relationships, but with Mars gone from your relationship sector there will be a lot less kick back.
An opposition with Pluto is something that has happened between the Moon in Cancer and the planet of change and revolution in your relationship sector every four weeks since 2008.
You're able to see this for what it is, which is a test to ensure you have the right balance between your personal and relationship needs.
Today's Quote: "Don't let someone dim your light simply because it's shining in their eyes."
Creativity: Good
Love: Good
Business: Good
Lucky Numbers: 13, 20, 21, 27, 38, 47
Daily Compatibility: Pisces