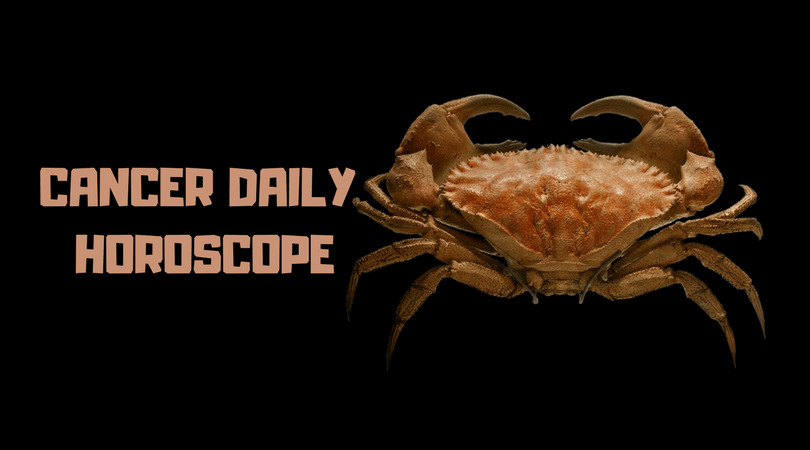 Venus in your sign tends to put you in a good light now, dear Cancer, but today, Venus is facing a few awkward aspects that suggest some off-timing or social awkwardness present in your life.
Expressing your desires or frustrations may come across the wrong way at the moment. Slight tweaks and adjustments may be necessary if you're looking to get something you want.
Professional plans may not work out smoothly just for now, but avoid the temptation to over-explain and instead let your actions do the talking.
You may be looking at relationships and people in terms of your differences rather than your similarities, and you might also feel that people in authority, such as bosses or parents, seem to be judging you or seeing you for your faults.
This is temporary and can point you to areas that require more attention and possibly some toughening up.
Past mistakes are unlikely to repeat if you allow yourself to truly see them and learn from them.
The spotlight follows you around today, even if you wish it didn't. Nevertheless, it seems as if everyone is curious about your every move.
On one hand, you want to embrace an incredible opportunity that will require one hundred percent of your available time.
On the other hand, you don't want to surrender your autonomy. Fortunately, there is room for negotiation and your commitment doesn't have to be all or nothing now.
In an ironic twist, just as Venus spends her first full day in Cancer, the Sun begins the month long wind down of your old solar year.
As the Sun opens the doors to the past, to a period of almost hibernation and a chance to recharge your batteries before your birthday month and new solar year begins, Venus is already opening new doors.
Yet in reality this allows both to do their own thing. You're able to wind down this old solar year, while exploring what your heart wants.
Justin Timberlake said, "The gray area, the place between black and white that's the place where life happens."
Lucky Numbers: 2, 11, 30, 31, 32, 35
Daily Compatibility: Virgo
Creativity: Good
Love: Fair
Business: Good