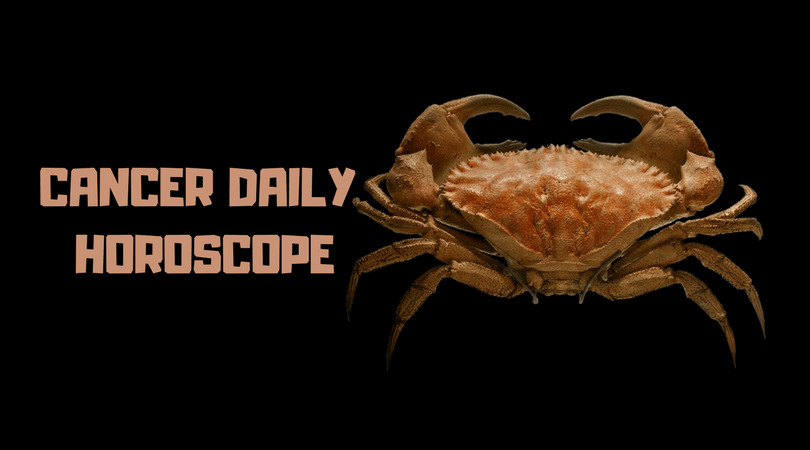 Early today, there can be a tendency for compulsive behavior if stress is left unchecked, dear Cancer, with Pluto forming a challenging aspect to the Sun.
With continued strain involving planets in your partnership sector, watch for a perfectionist attitude or going to extremes to make something work for you when it may be better to enjoy what you already have.
The tendency can be to make life more difficult than it need be when a more straightforward, easier path is available. And, complications may very well be coming from a key person in your life.
You might want to avoid confrontations until you know where you truly stand on an issue. It can be hard to detach yourself from others' behaviors, but if someone is criticizing, disapproving, or otherwise bringing you down, then you may very well need some space now.
As the day advances, you're reminded to let your hair down, enjoy yourself, and entertain or be entertained.
This is a time for recognizing the need to create or enjoy others' creation – anything that encourages your imagination as the Moon and Jupiter join forces in your solar fifth house.
People might think everything is copacetic in your world, but you're secretly worried about the possibility of conflict interrupting your day.
Although you can find equilibrium in the midst of any storm, it's someone else's behavior that creates the disturbance today. Defending your feelings is a waste of energy because an initial standoff increases the tension and makes resolution even less likely.
You can be adaptable enough to meet someone halfway without sacrificing your integrity. Be willing to change because life won't stay the same.
With the Moon returning to your work sector tomorrow ahead of a Full Moon a day later, there was always going to be a need to embrace today's playful and romantically charged lunar vibes.
Even more so as this is the Moon's only visit while Venus, planet of love is in Cancer and it comes during the last full day of a major alignment of playful and adventurous forces.
Do whatever it takes to either keep your work hat off today or find a balance between work and play.
Today's Quote: "Happiness is not something you postpone for the future; it is something you design for the present."
Lucky Numbers: 30, 39, 42, 44, 46, 49
Daily Compatibility: Taurus
Creativity: Excellent
Love: Good
Business: Good