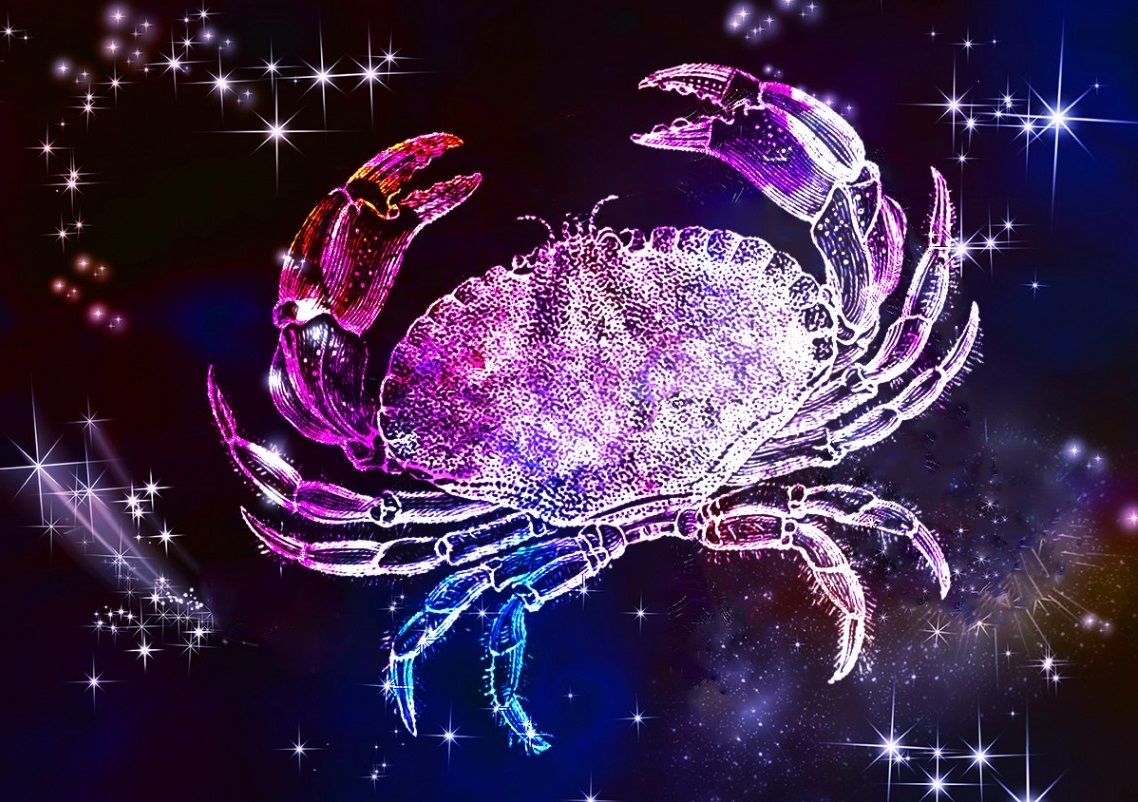 This morning, there can be some frustrations sealing the deal, dear Cancer. Aim to save your energy for the important things rather than push too hard for something that's just not going to move.
Be an informed listener and soft-sell your ideas or desires this morning for best results, but keep in mind that people can be a little aloof, or at least appear that way with a Venus-Saturn influence that can be the reason for social clumsiness.
While this is a generally good time for enjoying comfort and some level of indulgence, there can be worries about limited resources or someone may be disapproving now. However, as the day moves forward, you seem to know exactly what to say at the right moment.
Despite some unfortunate timing, witty answers and great lines are likely to be part of your day, and you may solve a problem or two, not only for yourself but for others as well.
Mercury is transiting your sign, and it's forming a grand trine today and tomorrow, keeping you the topic of conversation and especially engaged and motivated.
You don't need much encouragement to express yourself today, and you're particularly interested in contributing something unique to discussions.
You can use the power of words to attract what you want or to further your interests. Expressing yourself through a hobby or creative pastime can figure strongly now for some of you. Interviews, negotiations, and solutions are all favored.
Your rocket ship is on the launch pad today, ready to carry you to your dreams. But instead of concentrating on your looming success, you might be preoccupied with those things you need to leave behind.
Nostalgia can be sweet, but it anchors you to the past and you can't take excess baggage with you on the journey that's about to begin. You can start the next chapter of your life only when you stop rereading your last one. Embrace the future and don't look back.
As much as possible and you can get away with, spend time in life's slow lane today, guilt free. With the Sun returning to Cancer tomorrow you're on the brink of your birthday month and new solar year, with a chance from tomorrow to embrace the journey ahead.
Because Mercury and Venus have already returned to Cancer, when the Sun leaves a nostalgic and reflective part of your chart tomorrow there will be nothing to hold you back.
Today's Quote: "I don't know the key to success, but the key to failure is trying to please everybody."
Lucky Numbers: 1, 3, 12, 17, 26, 27
Daily Compatibility: Scorpio
Creativity: Good
Love: Fair
Business: Excellent